Posts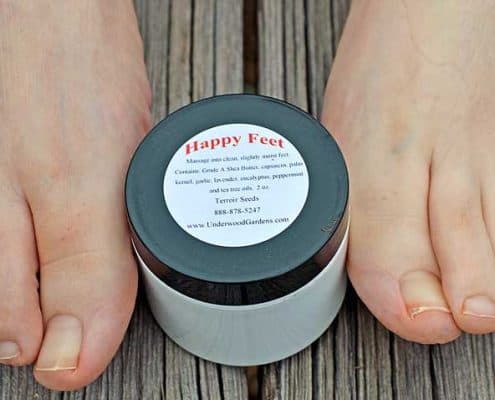 Our Happy Feet Shea butter - handmade from 100% pure Grade A Shea butter with essential and moisturizing oils, creating a one of a kind healing experience.
http://underwoodgardens.com/wp-content/uploads/2016/09/Happy-Feet.jpg
478
850
Stephen Scott
http://www.underwoodgardens.com/wp-content/uploads/2017/08/TerroirSeedsNEWWebLogo3.jpg
Stephen Scott
2017-09-29 15:14:32
2017-09-29 19:09:48
Happy Feet Shea Butter - Why Sore Feet Love It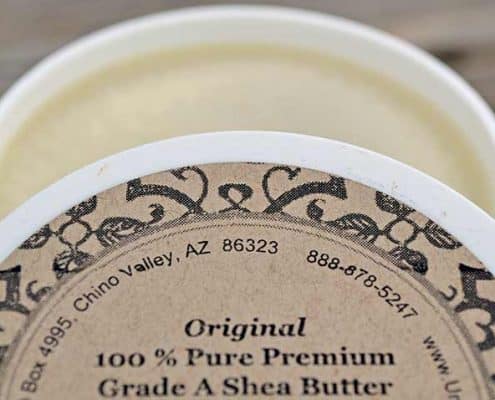 Shea butter might be the world's first skin care cream! This original, hand-crafted moisturizing and healing butter is naturally high in vitamin A and E.
http://underwoodgardens.com/wp-content/uploads/2016/09/Original-Shea-Butter.jpg
478
850
Stephen Scott
http://www.underwoodgardens.com/wp-content/uploads/2017/08/TerroirSeedsNEWWebLogo3.jpg
Stephen Scott
2016-09-30 19:03:06
2016-09-30 19:11:19
How to Use Shea Butter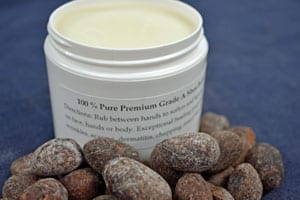 Shea butter is winning over home gardeners with its benefits,…
http://underwoodgardens.com/wp-content/uploads/2012/09/SheaButterWeb.jpg
200
300
Stephen Scott
http://www.underwoodgardens.com/wp-content/uploads/2017/08/TerroirSeedsNEWWebLogo3.jpg
Stephen Scott
2012-09-21 15:42:58
2016-09-30 11:39:03
Shea Butter - Healing and Moisturizing Miracle