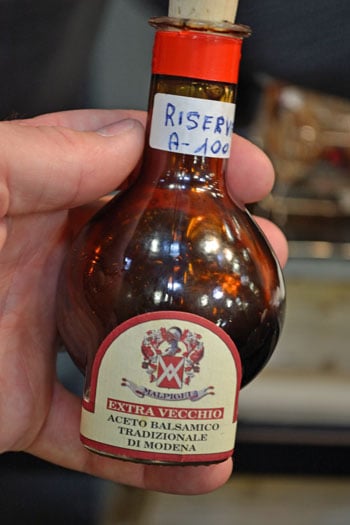 Newsletter: November 2013
November 2013 Edition
"Autumn … the year's last, loveliest smile."
~Cullen Bryant
In This Issue-
2014 Master Catalog
Aged Italian Balsamic Vinegar
Shea Butter Sale Extended
Holiday Specials
Leeks: Not Just for Stews
Hello Subscriber!
Welcome to our November Newsletter! Things have been busy for us; we hope that your Fall has been productive and enjoyable as well. For the most part, we've enjoyed almost perfect Fall weather here in central Arizona, with the days in the mid-60s and the nights into the 30s. Shirt sleeves during the day and a sweater in the evening, it doesn't get too much better than this!
Many projects have kept us busy and out of trouble the past couple of months. New seed is arriving and being packed, with lots of Cucamelon available soon, as you can see from this photo! We've been doing a lot of writing for magazines, with several featuring our stories in the next few months, as well as doing a couple of gardening presentations. Acres USA featured our "Learning from Compost" article in their October issue – in the Eco Gardener column – with another one on the horizon.
If you are looking for Thanksgiving recipe ideas, check out our Pumpkin-Orange Cheesecake recipe. This is much easier to make than you would think, and it will be a hit at the dessert table this year. Our Thanksgiving Turkey and Pumpkin Soup will make a delicious and memorable dish from the leftovers from the feast.
Let's get into this months news!
---
2014 Master Catalog
Our new Heirloom Seeds Master Catalog is almost done, and we wanted to share the cover photo and give you a peek into some of the new varieties and changes we are making with this catalog.
We've added most of our new items to our website, under the "New" category for each department. Thus, the new vegetables will be in our New Vegetables section, the new herbs will be in the New Herbs, new flowers in (are you ready for this?) – New Flowers!
If you see the "Currently Unavailable" notice, don't worry – we just haven't gotten the seed in and packed quite yet. As soon as it is ready for sale, the notice will disappear. In the meantime, you can always add those new items you don't want to forget about to your wishlist!
After much consideration, soul searching and thought, we are changing how we produce our catalog to better reflect our philosophy of living lightly on the earth. Please keep this year's Master Catalog for future reference—we will no longer be printing a new catalog every year. Our reasoning is three-fold:
Environmental—Annual printed catalogs consume a tremendous amount of natural resources in paper and fuel for transportation – from the forest to the mill, to the printers, then on to you. Many catalogs are used only a few times and then are discarded.
Seed selection—A printed catalog is a snapshot in time and is static. Our website is adaptable and always contains the most up-to-date inventory and pricing, while significantly reducing the impact on the environment.
Quality of our products—Eliminating an annual catalog greatly increases our capability to provide the highest quality heirloom and open-pollinated seeds for our customers, and that – at its heart – is what we are all about.
The catalog will be updated and printed as needed—just not annually—to reflect inventory change and we will notify everyone periodically of new items as they become available.
Look for your Master Catalog in your mailbox between Christmas and New Years! The electronic format will be available December 1st.
---
Aged Italian Balsamic Vinegar
During dinner with one of our friends, we were talking about some of our tasting experiences at Slow Food Terra Madra in Turin, Italy last October. Balsamic vinegar was mentioned and we recalled our amazing tasting journey into a previously unknown territory that is hand-crafted, aged Italian vinegars.
After motioning Cindy and I over, the booth proprietor offered us tastes of lightly aged apple and pear vinegars, made in the same way as the balsamics that they are well-known for. Up until this point, I had no idea that there were aged fruit vinegars, especially with this clarity and depth of flavor along with the luscious aromas. My thoughts were that these are the distilled essences of the perfectly ripe fruits that reflected the sum of where they were grown – the perfect expression of "terroir".
We proceeded into tasting the range of aged balsamic vinegars, gaining a new-found respect for the craftsmanship, experience and patience required to produce these liquid treasures. After experiencing the range of aromas and flavors, we now understand why families will pass 50 or 100 year old balsamic vinegars down to the next generation in their family, and why they are so highly regarded! Join us for a tour of Aged Italian Balsamic Vinegar, and become inspired.
---
Shea Butter Sale Extended
We've extended our yearly Shea butter sale until December 1st to give you a little more time for this opportunity. This sale gives you 10% off of our famous 100% pure, handcrafted Shea butter.
This may not sound like very much of a sale in today's world of 40% – 60% "sales", where the retail price is 200% – 300% more than the cost, until you realize that our regular prices are lower than many stores for the same amount, and is a much higher quality being 100% pure with no chemical or petroleum additives. Our pure Shea butter not only moisturizes but heals as well. It is fantastic to drop a teaspoon in a hot bath to moisturize your entire body while you soak, or rub a small amount into your feet at bedtime or morning to soothe them, or as a moisturizing after-shave that lasts all day, as well as healing and moisturizing over-worked hands.
Shea butter is very labor intensive to make – it is estimated to take 20 to 30 hours to produce one kilogram of handcrafted Shea butter. All Shea butter comes from a few countries in Africa, but due to the rising popularity many companies use mechanical and chemical methods to increase production. This destroys the healing properties of the Shea nut. Our supplier works directly with traditional family producers that harvest, shell, roast, grind and mix the Shea nuts into the highly valued butter all by hand. This ensures the finest product through their constant monitoring of the process. For a more complete look at the production, read our article, "Shea Butter – Healing and Moisturizing Miracle". We are offering our Original 100% Shea Butter, Shea Butter with Lavender or "Happy Feet" Shea Butter in this sale through December 1st.
---
Holiday Specials
We are excited to introduce our Holiday Gardening Gift Specials. They make exceptional and thoughtful gifts for the gardener in the family, for a friend or to treat yourself. From children's gardening activities to the beginning gardener, wonderful hand and skin care products, and of course our popular heirloom seeds, we have hand selected these packages for you.
We realize that finding a meaningful, yet useful gift for a gardener can be daunting and frustrating. These gifts will be long remembered, not only for the care and thoughtfulness they represent, but also for the lifetime of use and enjoyment that they will provide.
If you are still not sure what to get, a Gift Certificate covers everything, as the recipient can choose what they love. The gift of a Membership will give several ways, as the Member receives 20% off of everything they order, as well as helping support many organizations and programs across the country.
---
Leeks: Not Just for Stews
This edition we bring you another delicious recipe and history from our friends at Farm Fresh Now! on leeks. Very timely for a cold fall or winter meal!
Leeks have been around, and enjoyed, for a very long time. They were part of the diet of the workers who built the Egyptian pyramids, and the ancient Romans were particularly fond of them. In fact, the first century Roman Cookery of Apicius includes seventeen recipes for leeks. Among them are mouthwatering recipes such as leeks stewed with shell beans in white wine, leek sauce with pepper for braised meats, fish fillets with leeks and coriander, and leeks with truffles. Get the recipe for a beloved recipe from Ireland – Leek Champ – in "Leeks: Not Just for Stews".
---
We believe in a world of healthy soil, seed, food and people. Everyone has a fundamental need for vibrant food and health, which are closely linked.
We work to achieve this by challenging and changing conventional gardening thinking, providing successful and unique methods and techniques while inspiring the power of choice and action for the individual.
Our customers are friends that we have not yet met, as you share our interest and passion for growing incredibly delicious foods, preserving heirloom seed traditions and biological diversity for the future through our own home gardens. Sharing this is possibly the most important work, as it helps all of us make a definite, positive impact in our lives and in those that we share.
Thanks for your time this edition, we hope you have enjoyed it! Please let us know your thoughts and suggestions, as we are always working to improve.
Stephen and Cindy Scott
Terroir Seeds | Underwood Gardens
https://underwoodgardens.com/wp-content/uploads/2013/11/DSC_0371.jpg
525
350
Stephen Scott
https://underwoodgardens.com/wp-content/uploads/2018/07/TerroirSeedsNEWWebLogo3-300x69.jpg
Stephen Scott
2013-11-18 10:37:45
2020-03-07 12:03:34
Newsletter: November 2013