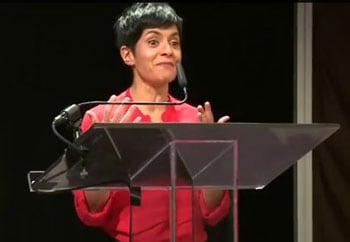 Newsletter: April 2013 Gardening Tips
April 2013 Edition
"If money is your hope for independence you will never have it. The only real security that a man will have in this world is a reserve of knowledge, experience, and ability."
~Henry Ford
In This Issue-
Seeds – Getting Their Due Recognition
Cherokee Purple Tomato Is (Finally) In Stock
Luther Burbank Home & Gardens
Chicken Epidemic Linked to Equine Pathogen
Lavender Soothes Animals Too
Plant Flowers for a Better Vegetable Harvest
Refer a Gardener Program
Hello Subscriber!
Welcome to April and Spring planting time! For many of us, this is the time of year where we open our packets of seed that we've studied, researched, bought and carefully stored, or have saved and harvested from the best of last year's plants.
Here in Central Arizona, the soil is warming up, we've heard the Robin starting to sing its welcoming song and we are in the midst of getting our own seeds started.
The quote for this edition from Henry Ford is carefully chosen, as the garden provides much knowledge, experience and ability to grow our own food. This is a skill that, once learned can't be un-learned, and provides a level of confidence in our ability to face and overcome life's challenges that is unparalleled. Having this skill and confidence in today's uncertain world is certainly an advantage.
Henry Ford was a great admirer, supporter and friend of Luther Burbank, whose home and gardens, along with his accomplishments are a featured story in this edition. He, along with Thomas Edison, brought his private railroad car to Santa Rosa, CA for an extended visit with Luther.
We have a packed edition for your garden inspiration and education, so let's get started!
---
Seeds – Getting Their Due Recognition
"Seeds hold the potential for everything, the beginning and the end and the beginning all over again. Seeds are the building blocks of every meal we eat; all our fruits and vegetables, all our grains, plus the meat and milk that's raised on grass and grain."
During the opening of her TEDx Manhattan talk on Seeds – The Buried Beginnings of Food with the concept that seeds are sex, Simran Sethi makes the profound statement above. She goes on to show how not only our food is wholly dependent on seeds, but much of our favored drink as well as cotton for clothes, plants for medicine, wood for shelter. The story of seeds is the story of mankind. Watch the inspiring presentation in our article Seeds – Getting Their Due Recognition.
Simran Sethi is an award-winning journalist, strategist & educator who teaches & reports on sustainability, environmentalism & social media for social change. Simran is dedicated to a redefinition of environmentalism that uses innovative forms of engagement & includes voices from the prairie, urban core & global community. She also just happens to be an amazing speaker with a beautiful voice on a foundationally important subject.
---
Cherokee Purple Tomato Is (Finally) In Stock
Being in the business of supplying seeds is very unique, with never a dull moment. Whether it is finding out about an almost-lost heirloom from a customer who provides a handful of seeds, to working on forecasting what quantities will be needed for next year, to scheduling trials and grow-outs for testing 3 to 5 years in advance of offering that variety of seed for sale, things are always interesting!
One of the more nerve-wracking portions of our business is the initial offering of a new variety of seed. Once all of the preliminary work has been done to determine the quality and production of a variety, a grower is selected and the work begins in growing enough seed to not run out quickly. Space to include it into the catalog is dedicated, with photos, descriptions and planting information created for the website. Most times the process goes well, but there are times when factors out of everyone's control intrude on the process.
That is exactly what happened with the Cherokee Purple tomato for this year. Unforeseen circumstances collaborated to prevent the seed from being ready when the catalog went out. We had all but given up hope of having it in time for this year's tomato season, when Mr. UPS shows up with a package of Cherokee Purple tomato seeds!
We now have this wonderful variety in stock. It is very popular with farmer's markets, and is on the Slow Food Ark of Taste as an endangered variety threatened by industrial standardization and in danger of being pushed out of our food knowledge.
---
Luther Burbank Home & Gardens
One hundred years ago, the name Luther Burbank was instantly recognized in a way that we are not familiar with today. Beginning in 1873 and continuing until 1932, 6 years after his death, more than 800 new varieties of vegetables, fruits, flowers, nuts and grains were bred, stabilized and introduced by him. He was much better known than the common term "Rock Star" today, because what he did transcended social, financial and political boundaries.
We took a tour of the home and grounds last fall. The existing grounds are only a portion of the original gardens, as much of the land has been sold off in later years. It is impressive to see what was accomplished here. You can read our article and see the photo essay in Luther Burbank Home & Gardens.
The number of varieties that he introduced is enormous, from his first discovery- the potato – to blackberries, plums, walnuts, quinces, lilies, roses, rhubarbs, daisies, dahlias, poppies, the plumcot or pluot, amaryllis, spineless cacti, peas, primroses, cherries, corn, artichokes, sunflowers, the New Burbank Early tomato, day lilies, Elephant garlic, strawberries, thorn-less blackberries, amaranth, zinnias, nectarines and peaches.
One of the more unusual varieties he bred and introduced, to much controversy and political posturing, was the Sunberry or Wonderberry. We still offer it and it is a perennial favorite of those gardeners who (re)discover it. You can read more on its history in the detailed description.
---
Chicken Epidemic Linked to Equine Pathogen
Keeping chickens on a small scale has become increasingly popular in the past few years. Many people are re-discovering the benefits of having a small flock of birds around, from the tasty eggs to bug control and entertainment. There are many positive aspects to chickens, and they are generally healthy and easy to care for. When chickens are the only "barnyard animal" around the home, there are few health issues. Several things need to be kept in mind when adding to the home-scale farm, among them compatibility of the different animals being considered, fencing or containment needs or requirements, and health issues from one animal to the next. Sheep will consider a pen or fence an absolute, while goats will look at it as a challenge or puzzle that must be solved or escaped from immediately.
One of the advantages that we have is the wealth of knowledge that has been accumulated over the past years of what works and what doesn't, along with dangers to consider and be aware of. A danger to home raised chickens that may not be readily apparent is horses and the bacteria that they can carry. A large free-range poultry farm in Denmark had 80% of their chickens die over a four month series of outbreaks of respiratory illness. After laboratory testing at the University of Copenhagen traced the disease to the herd of horses living on the same property. The best method of preventing this type of outbreak is to separate the horses from having any contact with chickens. Our article Chicken Epidemic Linked to Equine Pathogen gives you the full details.
---
Lavender Soothes Animals Too
Lavender has been used to soothe and heal people for thousands of years, dating back to at least the Egyptians where it was commonly used in daily life. Not only does the fragrance refresh and soothe our senses, but the scent or aroma molecules pass to the limbic area of the brain directly from the nose. The limbic area deals with instinct and emotion as well as many of the body's autonomic systems, such as the immune system. This is one of the primary ways that inhaling lavender essential oils helps to calm us down and restore a sense of peace.
This aromatherapy is also highly effective with the animals we share our lives with. Horses and dogs receive the same soothing effectiveness of lavender and other essential oil aromatherapy treatments as we do. There are some basic precautions to be aware of, but it is easy and rewarding to share a sense of calm and peace with our animals from aromatherapy. Lavender Soothes Animals Too explains just how to get started!
---
Plant Flowers for a Better Vegetable Harvest
As home gardeners, no matter the size of our garden, we can all play a part in attracting pollinators to our gardens. In recent years the honeybee has seen declining numbers, which has had a global impact on agriculture. It is estimated that in the last couple of years, there might be as much as a 30% decline in the honeybee population each year. There is much research being conducted, with many hypotheses and discussions being forwarded to explain the drastic declines.
Attracting all types of pollinators to our yards and gardens helps provide habitat and benefits to our own veggie garden pollination. Planting flowers and herbs that specifically attract insects, bees and other pollinators is a simple step that each of us can do to create positive impacts and improvements in our own gardens and local areas. We offer many Flower mixes, a Butterfly Garden Collection, Herbs and more to help attract these pollinators.
To learn more about producing milkweed seed and the flight of the monarch butterfly read our story here – Growing Milkweed for the Monarch Butterfly. We will be updating this project this summer as we help with the first seed harvest since the planting late last spring.
To learn more about the honeybee, there are many great documentaries available including Vanishing of the Bees and Queen of the Sun: What Are the Bees Telling Us? These are both available on Netflix if you are a subscriber.
---
Planting Seeds
Refer a Gardener Program
Many of you have passed along our catalogs, the Heirloom Times and seeds to your friends along with your recommendations, helping us gain new customers and grow our business.
We want to say "Thanks" for your trust in us with our Planting Seeds referral program.
Here's how it works: When you refer a friend or family member, you will receive a $20 Gift Certificate when your referral makes their first purchase over $20. Your referral will also receive a 15% discount on their first order. This way we all benefit!
The Fine Print
No time limit between you referring a new customer and their first purchase.
Referral must not have ordered from Terroir Seeds in the last 3 years.
No limit on the number of referrals you can send us.
Gift Certificates will be valid for 1 year from the date of issue.
It's easy to get started, just click on the Planting Seeds – Refer a Gardener Program link for the form, download and fill it out and mail, email or fax it in. We will send them a catalog and a coupon for their discount right away.
---
Our customers are friends that we have not yet met, as you share our interest and passion for growing incredibly delicious foods, preserving heirloom seed traditions and biological diversity for the future through our own home gardens. Sharing this is possibly the most important work, as it helps all of us make a definite, positive impact in our lives and in those that we share.
Thanks for your time this edition, we hope you have enjoyed it! Please let us know your thoughts and suggestions, as we are always working to improve.
Stephen and Cindy Scott
Terroir Seeds | Underwood Gardens
https://underwoodgardens.com/wp-content/uploads/2013/03/Simran-Sethi1.jpg
242
350
Stephen Scott
https://underwoodgardens.com/wp-content/uploads/2018/07/TerroirSeedsNEWWebLogo3-300x69.jpg
Stephen Scott
2013-04-05 10:02:45
2018-03-12 14:11:20
Newsletter: April 2013 Gardening Tips