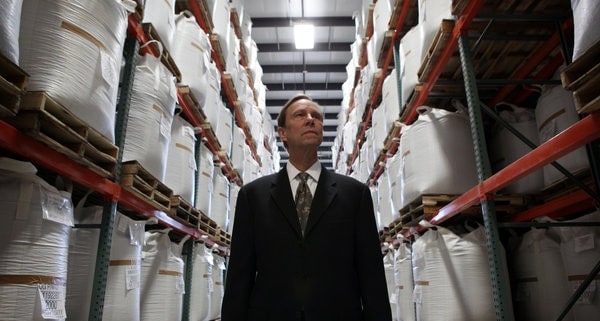 Does "Big Food" and "Big Ag" Control "Organic"?
"The fact is, organic food has become a wildly lucrative business for Big Food and a premium-price-means-premium-profit section of the grocery store."
Over 40 years ago Mr. Potter bought a "whole earth" grocery store that has since grown to become Eden Foods, a major organic foods producer and wholesaler. He continues to be a champion for maintaining the integrity of organics. The certified-organic label is a fraud, according to him and he refuses to put the label on Eden Foods products.
Since organic standards for food production have been federalized over the past decade, there has been a steady stream of consolidation in the "Organic" industry. What was once marked by smaller, family owned and run companies have been bought up or bought out by giant agri-business corporations and added to their portfolios to increase stockholders profits. Smaller companies that introduced or directly produced organic foods had a vested interest to keep the quality high while keeping costs in line. Once those smaller companies are part of an agri-business giant with a portfolio of dozens of companies, the organic sector becomes a "value added" piece, contributing perceived quality to the company along with increased profits to the bottom line. It no longer is about the quality of the food produced.
As would be expected, once Big Ag and Big Food realized the cash cow that is "Organics", they immediately set about joining and then dominating the review boards that set the standards for organic food production. There is a direct correlation of the number of corporate entities represented on the organic review board and the number and amount of non-organic materials that are approved for use in that same "Organic" food. In 2002 there were 77 non-organic materials allowed in certified organic food. Today, that list numbers over 250 ingredients.
https://underwoodgardens.com/wp-content/uploads/2012/07/Michael-Potter-Eden-Foods1.jpg
370
600
Stephen Scott
https://underwoodgardens.com/wp-content/uploads/2018/07/TerroirSeedsNEWWebLogo3-300x69.jpg
Stephen Scott
2012-07-11 15:57:09
2015-09-23 16:53:07
Does "Big Food" and "Big Ag" Control "Organic"?