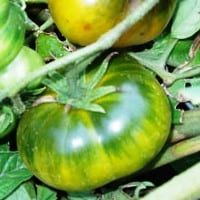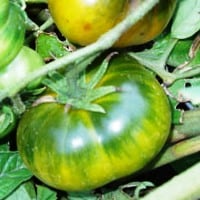 Newsletter: February 2014 Newsletter
February 2014 Edition
"There are two seasonal diversions that can ease the bite of any winter. One is the January thaw. The other is the seed catalog."
~ Hal Borland, The New York Times, January 19, 1958
In This Issue-
Grow Something New This Year
Alternative Spinach Greens
Humboldt Elementary School Garden
Red Risotto with Radicchio
"Seed Saving for Quality" Interview
Hello Friends!
…and we're not really sure of the thaw this past January, at least for many parts of the country!
Welcome to our February newsletter and to all of our new readers – we are very glad to have you join us! This winter is proving to be very harsh and challenging, with extremes being seen across North America.
When Atlanta is getting snow and is colder than spots in Alaska that day, then places in Canada are having both record low and record high temperatures this winter, we know we are having an unusual one. Here in Arizona, we haven't had any moisture in January and may face similar conditions as California with their state of emergency on water due to drought. From what we've heard from many sources, expect more of the same – unusual weather patterns.
This is one of the many reasons that improving the health and fertility of your garden soil is so important, as it helps the plants tolerate the variabilities better. We've got a number of articles on improving your soil with proven methods that will increase the health, fertility and productiveness year after year. Just look at our "Building Great Soil" section of our blog.
Another technique that will be very valuable is some sort of climate moderation, whether it is as simple as gallon plastic milk jugs with the bottoms cut out to make cloches for individual plants, or a small cold frame built to grow greens in the winter and get seedlings ready for the garden, or a row cover or small hoop house made from PVC pipe and plastic sheeting to protect one or several garden beds, there are many things that can be done to extend the season and make gardening easier no matter where you are.
This edition has some really great articles and information, so let's dig in!
---
Grow Something New This Year
Try growing something new this year, something a little different! Like Cocozelle or Golden Zucchini instead of the same old Black Beauty, or a purple or green tomato, or True Lemon or Suyo Long cucumbers in place of your regular cukes. The Rosa Bianca eggplant is stunning, as is the Long Purple Italian which looks like a zucchini. Both are delicately scrumptious when eaten within an hour of harvesting! Plant a couple of Kohlrabi and enjoy seeing the bulbs grow above ground, then harvest and eat like cabbage. The Purple Tomatillo is fruitier and slightly sweeter with the familiar citrus bite of the green one.
One of the major benefits of heirloom varieties is that they are widely adaptable and have been proving themselves for a long time, often more than a few generations. To even be here today means that they were productive, tasty and resistant to fickle weather, pests and disease over more than one generation. They had to be the best choice time and time again, or their seeds didn't get saved and they were lost to history.
They travelled with newly-weds to a different area or country, with political and war refugees uprooted from their ancestral homes and with those families looking for a better life somewhere else. They were bundled in sacks, coats and blankets or hidden in dresses, sewn in hems or hidden pockets to be smuggled into a new, unknown country. Many a young bride came to America with her family's entire garden seed inventory on her person, afraid to let it out of her sight for fear of losing her heritage and the security of knowing some familiar vegetables and herbs would grow for her new family in a new place to make home.
By not taking advantage of all this care and selection, you are missing out on some of the most marvelous varieties that have fed and nourished different cultures. One of the leafing broccolis, like De Cicco or Raab/Rapini are delicious and keep coming back with more leaves and shoots. For something completely different, try the Spigariello broccoli; it's a leaf-only broccoli and commands premium prices at markets and in top restaurants.
These are only a few examples to get your mind and taste buds wandering! Be adventurous and try something new this year.
---
Alternative Spinach Greens
Spinach is either loved or hated, there doesn't seem to be much middle ground. This is probably the result of either being subjected to slimy canned spinach as a child, or having escaped those trials at the dining table.
The good news is that love of spinach can be learned, especially when that spinach is freshly grown from your own garden, picked only minutes before showing up in a salad, sandwich or other dish.
What many don't know is that spinach is a cool season crop, but for most of the country that means it can be grown twice a growing season, as an early spring green and then again as a fall and winter crop, planted at the end of the summer and enjoyed well into the colder seasons. Some gardeners will enjoy their fresh spinach past Thanksgiving and almost until Christmas, even in the northern states with a cold frame, row cover or hoop house.
Ellen contributes another article – Alternative Spinach Greens – from her internship, giving us her take on these greens!
---
Humboldt Elementary School Garden
We have a wonderful story that was sent to us by one of our customers who spearheaded the rehabilitation of an elementary school garden in a small Arizona town.
What this story means to me are the far reaching impacts of positive ripples. Small actions that are taken thoughtfully and with full intention can have far reaching and amazing results, most of which won't be seen by the person starting those ripples.
When we consider the potential results and implications from this small school garden, we can see effects on the young students, the parents and the faculty and staff. From something as simple as the garden brightening the day of a student or teacher; the crunch of a freshly dug carrot enlightening a parent on what good food should taste like, to the foundational change of a student's life to pursue agriculture as a result of the experiences, tastes and memories of their first school garden, we cannot imagine the number of possibilities or the cumulative effects that they can have.
Read "Humboldt Elementary School Garden" and be inspired!
---
Red Risotto with Radicchio
Radicchio is a member of the chicory family – along with Endive and Escarole – and is part of the dandelion group. Chicories are thought to help with digestion of rich foods and are often served as sides to hearty winter fare in Europe.
Many folks are familiar with radicchio, endive and chicory as a fall and winter vegetable, but their cool season tolerance makes them ideal for early spring planting as well, either starting the seedlings inside and transplanting once soil temperatures are above 45 – 50°F, or just direct sowing when the soil is above 50°F. They can also be planted in the fall and overwintered in a cold frame or heavy row cover and harvested early next spring.
We bring you a great cold weather dish – Red Risotto with Radicchio.
---
"Seed Saving for Quality" Interview
I recently did an interview on seed saving with an emphasis on quality on The Survival Podcast with Jack Spirko. He does a different kind of podcast, what I call a "thinking persons preparedness" show. There is much more of the everyday, common sense preparedness approach; that of being ready for a severe weather event, a loss of power for a short period of time or a traffic tie-up on the freeway and how to get through them with less drama and a higher level of comfort and security.
Seed saving is very popular today, but there are some gaping holes in much of the information and knowledge today. The techniques of seed saving are being addressed, with little attention given to the foundational quality of those seeds. Saving seed is fairly simple to do, but the results from planting those seeds can be very mixed; without a basis of understanding of seed quality, people can be disappointed and confused as to why they got the results they did.
I show why there are no one-size-fits-all best solutions to the availability of quality seed. A resilient, robust and diverse seed and food economy requires home gardeners, regional and national seed exchange programs to participate alongside independent seed companies to contribute all of their unique advantages and skills. Only in this way can the full expression of the diversity and adaptability of open pollinated seeds be realized and utilized.
Listen to the Seed Saving for Quality Interview for the full story!
---
We believe in a world of healthy soil, seed, food and people. Everyone has a fundamental need for vibrant food and health, which are closely linked.
We work to achieve this by challenging and changing conventional gardening thinking, providing successful and unique methods and techniques while inspiring the power of choice and action for the individual.
Our customers are friends that we have not yet met, as you share our interest and passion for growing incredibly delicious foods, preserving heirloom seed traditions and biological diversity for the future through our own home gardens. Sharing this is possibly the most important work, as it helps all of us make a definite, positive impact in our lives and in those that we share.
Thanks for your time this edition, we hope you have enjoyed it! Please let us know your thoughts and suggestions, as we are always working to improve.
Stephen and Cindy Scott
Terroir Seeds | Underwood Gardens
https://underwoodgardens.com/wp-content/uploads/2014/02/Aunt-Ruby's-German-Green-Tomato1.jpg
200
200
Stephen Scott
https://underwoodgardens.com/wp-content/uploads/2018/07/TerroirSeedsNEWWebLogo3-300x69.jpg
Stephen Scott
2014-02-19 12:02:01
2020-03-07 12:11:25
Newsletter: February 2014 Newsletter