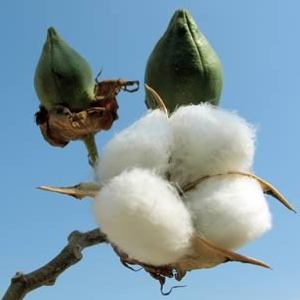 GMO Cotton May Be Phased Out In India
Use of GMO Cotton gives lower than promised yields
Thanks to stagnant yields, substandard seeds and wrong information provided to growers and the Indian government, GMO cotton is under serious scrutiny to be possibly banned from planting. The Indian state agriculture department recently served notice to Mahyco Monsanto Biotech to possibly prevent future GMO cotton seed sales. The state agricultural minister said that there has been long been questions as to the use of Bt cotton in India, and has directed a comprehensive review to re-assess the cotton growing industry and determine what is the most appropriate and beneficial approach.
The current widespread use of GMO or Bt cotton has created stagnant yields along with the evolution of new pest and disease attacks that are increasing in severity and frequency. India's cotton crops are "rain-fed" as opposed to the irrigated fields common in the US. Several Indian government officials point out that Bt cotton is not appropriate for non-irrigated or rain-fed regions. This means that Bt cotton is not suitable for approximately 65 percent of cotton growing areas in the country.
The GMO cotton has caused widespread crop failures, creating a critical loss of revenue to the Indian states that depend on the sales of cotton. The stagnant yields have prompted the increased use of fertilizers and pesticides, significantly driving up the costs of production, further exacerbating the worsening conditions.
India is the world's largest grower of Bt cotton.
In the last decade, the percentage of GMO cotton has risen to almost 90% of the total cotton crop produced in India.
Indian Government Orders Review of Bt Cotton
https://underwoodgardens.com/wp-content/uploads/2012/08/GMO-Cotton.jpg
300
300
Stephen Scott
https://underwoodgardens.com/wp-content/uploads/2018/07/TerroirSeedsNEWWebLogo3-300x69.jpg
Stephen Scott
2012-08-06 17:12:05
2016-03-21 09:12:11
GMO Cotton May Be Phased Out In India