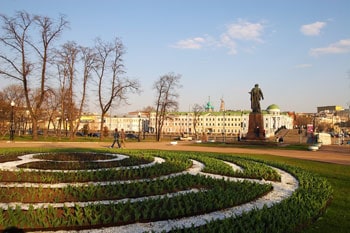 Newsletter: January 2012 Catalog Highlights
Mid – January 2012 Edition
"I prefer winter and fall, when you feel the bone structure of the landscape – the loneliness of it, the dead feeling of winter. Something waits beneath it, the whole story doesn't show."
~Andrew Wyeth
Hello Subscriber!
Welcome to the Catalog Highlights for January. Starting this month through May, we will send two emails a month. The first will be the regular Gardening Tips that you are familiar with and the second will be new variety introductions with some recipes.
If you are on Facebook, join us in some conversations about gardening! Several of you have joined us, but we always welcome more. Let us know what are you planning to grow, or do you have a tip that has really helped you out- please share it! FaceBook is how we do short updates and share news, articles and information that won't wait or won't fit in the newsletter.
This issue is packed with a nice recipe for early Spring beets, along with a great planning article that gets you to thinking and shares several useful tools to help your garden do great this year. We highlight a new article from Barry Estabrook on organic food production that is powerful.
Let's see what's new!
---
Planning and Planting Your Spring Garden
In our December Gardening Tips we listed 11 things to think about in planning your garden for this year. There were several questions and requests to elaborate on some of the thoughts we highlighted. We were working on the Spring planning article and saw that this would be a perfect, if lengthy, fit.
Here it is- Planning and Planting Your Spring Garden. There is a lot of information presented, but can easily be broken up. Make sure to take some notes and let us know what you are inspired to do!
We saw this photo of a Spring garden just outside of Moscow and just had to show it
---
Dijon Roasted Beets
Heirloom beets are wonderful early Spring treats- crunchy, rich and earthy flavors that combine with a surprising sweetness when picked young. They are substantial in salads or sliced and eaten raw.
We found this recipe for Dijon Roasted Beets and were intrigued. Very tasty as it brings out the rich and earthy flavors while not losing the sweetness and the mustard provides a surprisingly balanced counterpoint that is not expected. It is one of those flavor combinations that is not readily apparant, but works very well.
Give it a try and let us know your thoughts!
---
Rock Star of the Garden-
Szechuan Buttons or Toothache Plant
Every so often a cultivar is elevated to "Rock Star" status, usually through a new food trend or a cooking show that features a new or unknown item that becomes the "must-have" secret ingredient for cutting edge chefs.
Szechuan Buttons, more commonly known as the Toothache Plant is one such story. The leaves have been well-known for hundreds of years for their mouth numbing effects and ability to relieve toothache pain- thus their name. In the past few years high end culinary efforts have used them in drinks and signature dishes to showcase the "buzz" that the buds produce.
Read our article for the whole story!
---
Organic Food Production Can Feed the World
Barry Estabrook is known for his recent investigation into the world of the commercial slicing tomato, a book called Tomatoland. He has written a very recent article addressing the seemingly non-stop jockying and jabbing of commercial industrial agriculture at local, organic production as ineffective and unable to "feed the world", as their mantra is.
Read his thoughts, and ours, on the ongoing debate of how are we going to feed ouselves in "Organic Food Production Can Feed the World." As usual, we would love to know your thoughts and experiences with this!
---
Our customers are friends that we have not yet met, as you share our interest and passion for growing incredibly delicious foods, preserving heirloom seed traditions and biological diversity for the future through our own home gardens. Sharing this is possibly the most important work, as it helps all of us make a definite, positive impact in our lives and in those that we share.
Thanks for your time this edition, we hope you have enjoyed it. Please let us know your thoughts and suggestions, as we are always working to improve.
Stephen and Cindy Scott
Terroir Seeds | Underwood Gardens
https://underwoodgardens.com/wp-content/uploads/2012/01/Moscow-Spring-GardenWeb.jpg
233
350
Stephen Scott
https://underwoodgardens.com/wp-content/uploads/2018/07/TerroirSeedsNEWWebLogo3-300x69.jpg
Stephen Scott
2012-01-20 18:57:59
2018-04-19 11:27:05
Newsletter: January 2012 Catalog Highlights