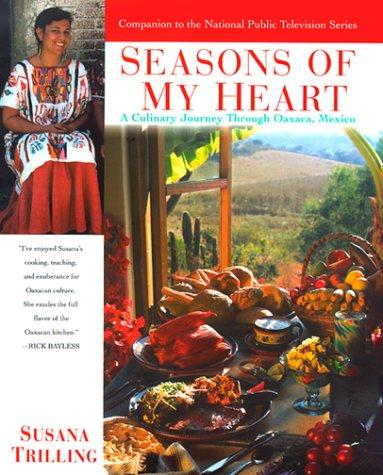 Newsletter: January 2012 Gardening Tips
January 2012 Edition
"The color of springtime is in the flowers, the color of winter is in the imagination."

~Terri Guillemets
Hello Subscriber!
Welcome to the January edition of Terroir Seeds Gardening Tips. Here in North-Central Arizona we've had warmer and drier weather lately after early snow followed by a couple of weeks of wet weather. This winter is still young, so we hope to get more moisture.
If you are on Facebook, join us in some conversations about gardening! What are you planning to grow, or do you have a tip that has really helped you out- please share it!
If you are new to gardening and need some friendly guidance on seed selection for this year, please call or email us. We want to help you be successful in your garden. We write The Heirloom Seeds Blog, Gardening Tips and Tricks, and the Recipes and Cooking sections of our website to help you get more out of your efforts!
Look for your mid-January Newsletter that will highlight some new varieties with their stories and good gardening tips and more.
Let's see what's new!
---
Sopa de Tomate con Albóndigas
(Tomato Soup with Meatballs)
This issue we have one of our absolutely favorite Albóndigas- or Mexican meatball- soup recipes. This particular one is from the Oaxaca region of Mexico, rich in agricultural and culinary traditions that give the food a rich, complex, heady, earthy flavor that is easy to identify once you've experienced it a few times. One of the bonuses is that Oaxacan cooking is pretty straightforward, for the most part.
Albóndigas makes for a memorable, deeply satisfying soup in these cold winter days. The beef stock, meatballs, tomato puree and spices work together to satisfy more than just a passing hunger, on those days when you really want something more for dinner. Take a look at Sopa de Tomate con Albóndigas and give it a try. It is especially rewarding if you have canned or frozen tomato puree from your own garden!
---
Free Seed has Returned!
We've had a number of questions and requests for the free seed that Underwood Gardens use to do. After looking at how the program worked, we've decided to bring it back!
The basic way it works is for every $20 you spend before shipping costs, you receive a complimentary packet of seed- to be chosen by us. We've made sure to not offload some oddball stuff, either, as these are some of our standbys and bestsellers. Click the photo to read the full article.
Some of our early customers are really taking advantage of this, with a numer of free seed packets in their orders.
Now the question is, what are you going to do with some extra, free seed? You can plant it, of course, or donate it to a local garden club or community garden. Some folks are starting some of the tomato seeds and will donate the seedlings to neighbors and others that need a help getting their garden started. That is what we call a win-win situation!
How are you going to use your free seed? Please let us know!
---
What Are Heirloom Seeds?
Not quite sure of the difference between "heirloom", "organic" and "open pollinated" seeds?
Is there a difference? What about hybrids and GMO seeds?
Confused about these terms and how they relate to each other? Read What Are Heirloom Seeds? that discusses the difference, as well as the advantages that heirlooms have.
---
Where Did My Favorite Heirloom Seeds Go?
If you've ever wondered what happened to that particular variety of heirloom seed that you've been buying for years, or had your eye on- this article is for you. We've written it after several folks contacted us and asked about their favorite heirlooms, and where did they go.
We show you some of the reasons of why we pull a variety, what happens to it and what are the chances it will be back. Some of the selection process is also examined, along with the decisions and work needed to keep the seed that we do offer in the freshest, highest quality condition possible. Read Where Did My Favorite Heirloom Seeds Go? for the full details.
---
"The Dirty Life- A Memoir of Farming, Food and Love"
by Kristen Kimball
We've wanted to read this since it was first printed last year, but only recently got to it. What a wonderful book! If you're feeling trapped in the city or away from a rural farm type setting, and like the idea of farm life, this book will speak to you. Click on the photo to read our full book review.
Kristin starts out as a freelance writer in New York, thinking that she has it together and is working toward what she wants. Until, that is, she meets this farmer that completely changes not only her life, but much of how she sees the world around her. Following her journey of self discovery as she moves from her familiar world into a completely different one is both refreshing for her courage and humbling to see the amount of work involved, and not just on the farm.
She presents a real look at what it takes in the farm life today, not glossed or dressed to make it more palatable, but balancing the incredible beauty that is present as well. You get to see the path their journey takes, with the decisions and ups and downs along the way.
This is one of those books that we will be returning to again and again.
---
Our customers are friends that we have not yet met, as you share our interest and passion for growing incredibly delicious foods, preserving heirloom seed traditions and biological diversity for the future through our own home gardens. Sharing this is possibly the most important work, as it helps all of us make a definite, positive impact in our lives and in those that we share.
Thanks for your time this edition, we hope you have enjoyed it. Please let us know your thoughts and suggestions, as we are always working to improve.
Stephen and Cindy Scott
Terroir Seeds | Underwood Gardens
https://underwoodgardens.com/wp-content/uploads/2011/12/SeasonsofmyHeart.jpg
475
383
Stephen Scott
https://underwoodgardens.com/wp-content/uploads/2018/07/TerroirSeedsNEWWebLogo3-300x69.jpg
Stephen Scott
2012-01-06 18:54:58
2018-04-19 11:27:05
Newsletter: January 2012 Gardening Tips