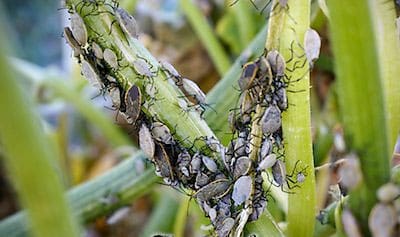 July 2014 Edition
"The trouble with gardening is that it does not remain an avocation.
It becomes an obsession."
~ Phyllis McKinley
In This Issue-
Squash Bugs and Ways to Deal With Them
Home Garden Bug Solution
Planning for Fall and Winter Gardening
Argentine Beef Roast with Fettuccine
Resiliency and the Ripple Effect
Hello Friends!
Welcome to July! If you live in the western states that get monsoon rains, you know just how incredibly special sunsets like the one above are. The rains are especially needed this year as our winter was dry, so we haven't had any moisture in almost nine months in central Arizona.
For those of you who have gotten some monsoon moisture, make sure to get some succession planting done. The rains bring a lot of extra nitrogen and growth, often giving a garden a second wind of growing.
Thanks to all of our new readers and their questions, we really appreciate seeing what is on people's minds! This edition of the Newsletter is mainly in response to those questions and suggestions, along with a tasty treat and some brain food for all of you to boot.
There is a lot of work going on behind the scenes here, with one of the changes being more focused information from us. We want to provide you with the education, inspiration and information that you are really looking for. This is easy for you, just click on what is interesting and we'll send you more articles like it.
We hope your garden is going gangbusters, so let's dig in!
---
Squash Bugs and Ways to Deal With Them
A number of you have asked about squash bugs and what can be done with them. A few years ago we had a serious infestation, so bad that we lost all of our zucchini, squash and pumpkin plants almost overnight. After doing some research, we found that they will overwinter in wood chips, which we use for our walkways. We wound up not planting any squash, pumpkin or zucchini for 2 years, and they finally let up!
We've got some hard-won knowledge to share with you today, from an article that began almost four years ago. This Garlic Juice Concentrate recipe will kill the adults and the eggs, but it takes some diligence for several days to get ahead of them. The sooner you can get after them, the faster you will be ahead. Squash Bugs and Ways to Deal With Them will help get them under control, but don't make the mistake of assuming that everything is all right, check daily or every other day on the underside of the squash, pumpkin or zucchini leaves for their eggs and other signs that they might be making a comeback.
---
Home Garden Bug Solution
Here is another recipe for a broad-based insect repellent for your garden. This Home Garden Bug Solution is a very concentrated recipe, as the garlic and onion oils are extracted into the mineral oil, so test spray a small area before soaking the whole garden. The extraction is based on English research used to test the effectiveness of garlic and onion oils as natural antibiotics and anti-fungal agents.
This is the "big-guns" approach, when things really start to get bad and you've got to do something pretty radical very quickly to regain the upper hand and not lose half of your hard work in a few days' time. Make sure to test in a small area and adjust the concentrations, as you can easily wind up killing not only the pest bugs, but all of your beneficials at the same time, along with wiping out a large portion of your soil micro-organisms as well.
And you thought that only the chemical approach had these types of precautions, huh?
---
Planning for Fall and Winter Gardening
Something else a lot of you have asked questions about was how to go about planning and planting a second season garden, or a Fall and Winter garden. It is truly wonderful to see so many people looking at getting more out of their garden than just the usual, normal and very boring "plant in Spring, harvest in Fall" approach!
Many of you are in more temperate climates that can support a full garden over the winter with some minimal protection, while others range from a full-on hard freeze for several months to the other end of low desert and just starting to think about what to grow once the heat stops.
"How to Plan for Fall and Winter Gardening" walks you through the process of how to calculate when to plant what you want to grow, as well as give you some resources to jump-start your ideas of what you might want to grow this coming cool season. Take a look at our Fall and Winter Gardening selection of seeds for some ideas that will spark your creative and cooking juices!
---
Argentine Beef Roast with Fettuccine
We've got a new recipe for you that is a bit unusual, but delicious and will have your guests remembering and asking for it for some time to come. What else would you expect from us but a bit unusual and delicious, especially those of you who have been readers for some time now?
This recipe comes from Argentina, the land of rich open grasslands that produce some incredible beef and arguably some of the best open fire cooking in the world. Peceto Asado con Tallerines (Argentine Beef Roast with Fettuccine) is a very easy but impressive dish that combines the richness of marinated, herb rubbed roasted beef with the smoothness of fettuccine and an Argentine tomato sauce. Your eyes will think "Italian" but your taste buds will be buzzing with all of the different flavors that come into play!
Make some plans to invite some good friends over and enjoy!
---
Resiliency and the Ripple Effect
We are very happy to share an editorial that Stephen wrote for the Spring 2014 issue of Small Farmer's Journal. SFJ, as it's known, has had a large influence on us for a very long time. It is one of those jewels of a publication, wrapped up in its plain brown paper cover, but holding viewpoints and articles that expand one's mind, or perfectly sum up thoughts on a subject, or inspire or educate on something that you hadn't really thought about before.
We've contributed articles before, but were very honored when Lynn Miller asked for an editorial. He didn't specify the subject, so we went with what was most in front of us at the time, drawn from a number of conversations with customers from all across the country, along with material from a couple of recent presentations. The result is "Resiliency and the Ripple Effect."
We hope you enjoy it!
---
We believe in a world of healthy soil, seed, food and people. Everyone has a fundamental need for vibrant food and health, which are closely linked.
We work to achieve this by challenging and changing conventional gardening thinking, providing successful and unique methods and techniques while inspiring the power of choice and action for the individual.
Our customers are friends that we have not yet met, as you share our interest and passion for growing incredibly delicious foods, preserving heirloom seed traditions and biological diversity for the future through our own home gardens. Sharing this is possibly the most important work, as it helps all of us make a definite, positive impact in our lives and in those that we share.
Thanks for your time this edition, we hope you have enjoyed it! Please let us know your thoughts and suggestions, as we are always working to improve.
Stephen and Cindy Scott
Terroir Seeds | Underwood Gardens
https://underwoodgardens.com/wp-content/uploads/2014/07/Squash-Bugs.jpg
237
400
Stephen Scott
https://underwoodgardens.com/wp-content/uploads/2018/07/TerroirSeedsNEWWebLogo3-300x69.jpg
Stephen Scott
2014-07-15 08:12:07
2017-08-14 18:15:27
Newsletter: July 2014