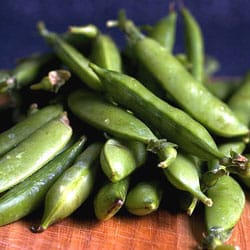 Newsletter: March 2012 Catalog Highlights
Mid – March 2012 Edition
"It's spring fever. That is what the name of it is. And when you've got it, you want – oh, you don't quite know what it is you do want, but it just fairly makes your heart ache, you want it so!"
~ Mark Twain
Hello Subscriber!
Welcome to the Catalog Highlights for March. Hello to all of our new subscribers! If you don't already know, you can read the previous Newsletters on our website at the link.
We have updated our Facebook page to the new Timeline format. Please visit and let us know what you think of the new design. We use FaceBook to do short updates, provide news that won't fit elsewhere, and to keep up to date.
As you can see from the photo above, Spring announced itself in an unusual way! This has been a very mild winter for us and most of the rest of the country, so this very wet snowstorm was both unexpected and welcome. We gained 1.18 inches of moisture from this one storm, up to 1.41 inches for the year from 0.23. This is still very low but is a good start.
This is proving to be the "movie" Newsletter, as there are several movies we talk about or are featured. All of them involve food and how it relates to your health. More and more folks are becoming aware of how directly the quality of our food and not just the quantity affects our health and wellbeing.
Let's see what's new!
---
The History of Heirloom Peas
We've spent some time with a few old gardening, agricultural and botanical books to dig up the fascinating story of the history of peas.
One of the books was written in 1928 – U. P. Hedrick's The Vegetables of New York – and another – Charles Pickering's Chronological History of Plants – is from 1879. There is an absolute wealth of information in these old tomes, knowledge that is simply not available today. The half day spent reading old research and tracing older historical references was enjoyable! Read The History of Heirloom Peas to get a taste of how far these early season delights have come and how long they've been with us.
Here's a few tips on growing peas that will really help you.
If you live in a warm climate and don't have the cool early season that peas love- plant them in December instead of March. This will give you the cool season needed to get a great crop of fresh succulent garden peas.
To ensure success with your pea planting effforts, sow peas at 2 inch intervals in a section of gutter that has been filled good garden soil and capped at the ends. For even more production make two staggered rows in the gutter. Grow in the greenhouse or house like you would other starts until the peas are about 3 inches tall. Use a planting board or tight string line and using a garden hoe make a seed row the same size and depth or just a bit bigger than the gutter. Place the gutter in the row and holding the soil in place, slide the gutter out from underneath the soil and peas like you would putting a pizza or bread into the oven. Voila! Instant pea bed that has a serious head start!
Soaking the peas overnight in milk and spraying the excess milk in the planting soil really helps the peas get a good start. Use a mycorrhizal fungi in the soil like our

MycoGrow™ Soluble Seed Mix

to get the nutrients in the soil to the roots in a more efficient and available manner.
March is the traditional time to plant garden peas in most of the US. Give these tips a try and let us know how your pea crop is this year!
---
"Fat, Sick and Nearly Dead" and Your Heirloom Garden
We watched "Fat, Sick and Nearly Dead" several months ago and bought our Champion juicer as a direct result. If you haven't watched it, please do so – it is well worth watching.
Joe Cross is a crazy Australian who funds the filming of his journey from the SAD (Standard Australian or American Diet) way of eating to a diet based on whole, real foods that directly contribute to his improving health. Along the way he is able to reduce and then eliminate a number of prescription medications, all with the approval and supervision of his doctor.
Many of you have expressed interest in home gardening as a way to increase and improve your nutrtition. 'Fat, Sick and Nearly Dead" has several correlations to home gardening, especially from the viewpoint of building healthy, fertile and well mineralized soil and the resulting improvements in flavor and nutrition in the vegetables.
We have written a new article – "Fat, Sick and Nearly Dead" and Your Heirloom Garden that shows how much health can come from your home garden. Growing your own vegetables for juicing can be the best of both approaches.
Give it a read and let us know your thoughts!
---
5 Overlooked Varieties You Should Know About
Last issue we featured our top 10 sellers, this issue we highlight some unique and unknown varities to pique your interest.
Unusual Basils

. Now is the time to plan for pesto, not only for the spring and summer but to prepare and freeze for the winter. Why not try something different or unusual this year? A pesto made with almonds and stronger flavored basil is heavenly on a freshly grilled steak or on top of mashed potatoes. There are so many varieties of basil to experiment with either for pesto, seasonings or tea. Try Licorice, Lemon or Holy basil as an alternative to the traditional Genovese.

Gourds

. Some gourds are edible but are mainly grown for decorative and craft or artistic uses. They are gorgeous in the garden and fun just to grow to watch them develop. If you know someone who buys gourds, offer to grow some for them in trade for their artwork on the finished gourds. We offer some very rare and unusual gourds. Check our gourd department to get started.

Zinnias

. A beautiful flower and so easy to grow. If you have never grown flowers in your garden, start with Zinnias. They make a perfect cut flower and are great pollinator attractants. Hummingbirds, bees and butterflies all love Zinnias as do many beneficial insects. We offer many colors to add a splash of color to your garden.

Caraway

. An ancient spice worthy of growing. Many culinary delights use caraway and what better way to fill your spice jars but directly from your garden. The fragrant caraway seed has anti-fungal and anti-yeast properties, as well as being used for loss of appetite and to improve digestion. Many high-end natural body care products and cosmetics use caraway seed oil in their preparations.

Okra

. Overlooked by many people because of a bad experience with slimy okra. Fresh from the garden to your kitchen is the best way to enjoy okra. Prepared properly and picked fresh, young and short you will soon forget about your slimy past. Okra turns slimy when overcooked, as it is best in flavor and texture when just barely cooked. Many varieties to choose from.
Give some of these a try for a new addition to your garden this year!
---
"Hungry for Change"
From the Producers of
"Food Matters"
This new movie was released to the worldwide online premier yesterday. We delayed this Newsletter edition in order to screen it first. We wanted to make sure that it was worth telling you about. It is!
The groundbreaking documentary "Food Matters" is available on Netflix for those who haven't seen it yet.
Their new film is "Hungry for Change" and is available to see free of charge until March 31. You'll learn what "diet", "sugar-free" and "fat-free" products really contain, what those terms mean from an advertising vs consumer viewpoint and how to choose wisely when shopping in the grocery store.
'Hungry For Change' exposes shocking secrets the diet, weightloss and food industry don't want you to know about. Deceptive strategies designed to keep you craving more and more.
Could the foods we are eating actually be keeping us stuck in the diet trap?
Watch the film and tell us what you think!
---
Our customers are friends that we have not yet met, as you share our interest and passion for growing incredibly delicious foods, preserving heirloom seed traditions and biological diversity for the future through our own home gardens. Sharing this is possibly the most important work, as it helps all of us make a definite, positive impact in our lives and in those that we share.
Thanks for your time this edition, we hope you have enjoyed it. Please let us know your thoughts and suggestions, as we are always working to improve.
Stephen and Cindy Scott
Terroir Seeds | Underwood Gardens
https://underwoodgardens.com/wp-content/uploads/2012/03/Sugar-Ann-Snap-Pea-Web.jpg
250
250
Stephen Scott
https://underwoodgardens.com/wp-content/uploads/2018/07/TerroirSeedsNEWWebLogo3-300x69.jpg
Stephen Scott
2012-03-15 19:01:05
2018-04-19 11:27:07
Newsletter: March 2012 Catalog Highlights