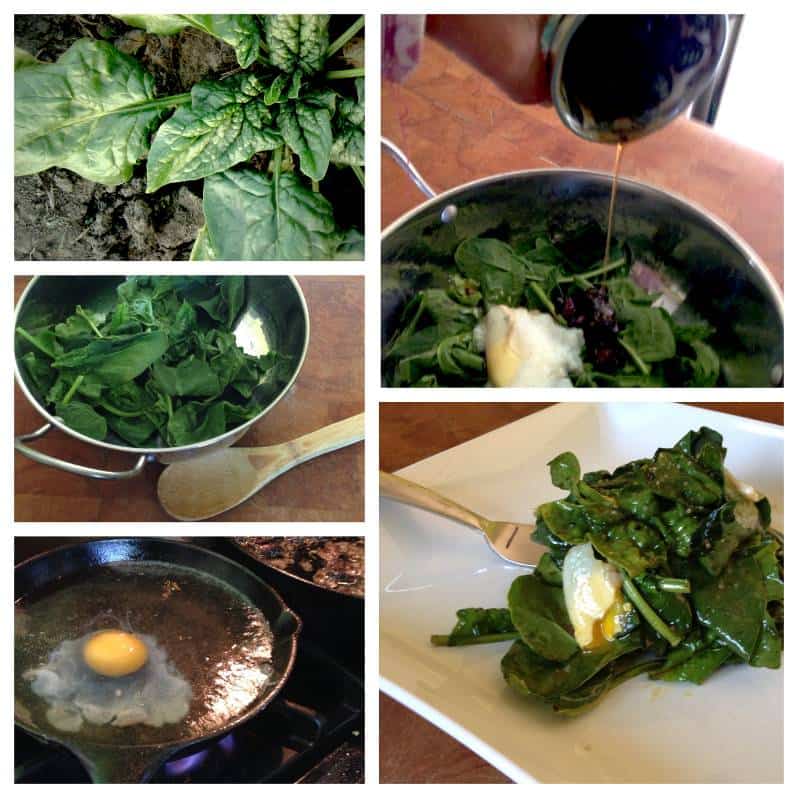 Newsletter: May 2013 Gardening Tips
May 2013 Edition
"We believe in a world of healthy soil, seed, food and people. Everyone has a fundamental need for vibrant food and health, which are interrelated.
We work to achieve this by challenging and changing conventional gardening thinking, providing successful and unique methods and techniques while inspiring the power of choice and action for the individual."
~ Terroir Seeds
In This Issue-
Hand Packing Heirloom Seeds Video
Spinach Salade Lyonnaise
Benefits of Heirloom Seeds vs GMO Seeds Video
Southwest Regional Slow Food meeting
Arizona Farmer+Chef Connection
Hello Subscriber!
Welcome to the May edition of our Gardening Tips. Here in central Arizona the last chance of frost according to the "official guide" is May 4th.
Well, we had a nice little frost on May 7th, and our guess is we still might have another one before the month is over! This spring has been unusually cold and windy for much longer than we are used to.
This weekend is Mother's Day and in our area, and is also traditionally known as when you can really start to plant safely. This just might be a local saying, but local experience can be much better indicator than many charts. Are you new to gardening in your area? Ask some longtime gardeners in your neighborhood or locale for the best advice! Remember – the best teacher is experience, and experience is what you get when you don't get what you want!
As the soil warms up across the country, it will soon be time to start direct sowing corn, squash, beans and cucumbers. Did you forget to get your corn seed? We have many great heirloom varieties to choose from and plenty of stock available. Remember plant when the soil is truly warm and you will get corn knee-high by the 4th of July!
We've been refining our mission statement, and have posted it as the quote for this month. Please let us know your thoughts on it!
Look for our mid-month newsletter as we bring you some new and exciting collections, information on the tastiest watermelons, why people are more allergic to wheat and much more.
Let's get started!
---
Hand Packing Heirloom Seeds Video
Have you ever wondered what goes into the packets of heirloom seeds that you get in the mail?
Those little paper envelopes have a lot of work, care, love and attention in them. We wanted to show you a little peek behind the scenes on how we pack our seeds here at Terroir Seeds with our newest video – Hand Packing Heirloom Seeds.
Some people don't know that we hand pack each and every one of our heirloom seeds packets, while others don't understand why we don't use a machine to pack them. To answer the second point first, the seed packing machines that are used in larger seed companies are prohibitively expensive. They are fast, but require cleaning and recalibration to the new seed for each and every seed variety packed. In our company, this would mean we would spend about two thirds of our time cleaning and calibrating the machine and less than a third in packing seeds. It doesn't make sense for us quite yet!
And yes, we actually do physically hand pack each and every seed packet that we ship! Watch and see.
---
Spinach Salade Lyonnaise
This edition we are proud to feature a scrumptious warm spinach salad recipe from Terra Brockman and The Land Connection in Illinois, an educational nonprofit that preserves farmland, trains new farmers, and connects people with great locally-grown foods. Their motto is "Healthy Farms, Healthy Food, Healthy Communities – now and for future generations."
Terra is an amazing woman – a speaker, educator and author of "The Seasons on Henry's Farm", nominated for a James Beard Award in 2010. She is intimately involved with all things relating to local and sustainable foods, especially in Illinois. Farm Fresh Now! is one of the newest projects of The Land Connection.
Fresh, locally grown spring spinach is an early season treat and if you've never tasted it, then you owe it to yourself to see what you've been missing! Some of the most scrumptious spring spinach is planted in the fall and over-wintered, where it develops thick and juicy leaves that are almost sweet to the taste and have the essence of spring in each bite. Make sure and try the Spinach Salade Lyonnaise for yourself!
---
Benefits of Heirloom Seeds vs GMO Seeds Video
Stephen did a presentation for the GMO Free Prescott group at One Root Tea, a local apothecary and herbothecary on the state of our seeds and what the benefits are for the home gardener.
After introductions and going over some foundational definitions, the main topic was GMO seeds, what they are, where they came from and what the concern is. Once the facts, figures and issues had been introduced and briefly discussed the focus shifted to education for the home gardener and what a single person could do in their own garden and why heirloom seeds play such a critical role for them.
Wendell Berry's excellent passage from "The Idea of a Local Economy" was read–
"What has happened is that most people in our country, and apparently most people in the "developed" world, have given proxies to the corporations to produce and provide all of their food, clothing and shelter. Moreover, they are rapidly giving proxies to corporations or governments to provide entertainment, education, child care, care of the sick and elderly, and many other kinds of "service" that once were carried on informally and inexpensively by individuals or households or communities. Our major economic practice, in short, is to delegate the practice to others."
The point was made that we as individuals must make our own decisions for our own lives, starting with the decision to determine the quality and source of our food that we want. From there, the opportunities that are open to the individual were explored, as well as the responsibility to learn more about our food that we eat and to take action based on this new-found knowledge.
Watch the Benefits of Heirloom Seeds vs GMO Seeds to see why we believe that every person growing a garden makes the world better, one garden at a time!
---
Southwest Regional Slow Food meeting
We are excited to be part of the Slow Food Southwest Regional meeting June 8th and 9th in our hometown of Chino Valley and Prescott, AZ. As many of you know we were honored to be U.S. delegates to the 2012 Slow Food Terra Madre International Conference in Turin, Italy. We are possibly the only heirloom seed company that has been selected to represent the United States at Terra Madre as delegates!
We are working to inspire changes in the food systems in the Southwest and show how the Slow Food tenets of "Good, Clean and Fair" helps improve the quality, nutrition and accessibility of food in our region. Participants include over 25 regional Slow Food chapter leaders from Arizona and New Mexico, as well as the new Slow Food USA Executive Director, Richard McCarthy. We will be honoring our own unique Southwest flavors as part of the event.
To learn more about our Slow Food travels visit our Slow Food Terra Madre 2012 section of our blog.
---
Arizona Farmer+Chef Connection
On June 10, 2013 we will have a booth and be participating in the Arizona Farmer+Chef Connection at the beautiful Desert Botanical Gardens in Phoenix, Arizona. This is Arizona's premiere conference bringing professionals buying or selling local foods from Arizona together with Chefs. This event is sponsored by some great organizations in Arizona including- Edible Phoenix, Local First Arizona, Good Food Finder and Slow Food Phoenix. We are excited to be involved with such great organizations promoting local food in Arizona.
What is your state doing? This event can easily be duplicated in your community, region or state. Please contact us after the event if we can assist you or make suggestions on how to bring chefs, producers, growers and eaters together in your area.
---
Our customers are friends that we have not yet met, as you share our interest and passion for growing incredibly delicious foods, preserving heirloom seed traditions and biological diversity for the future through our own home gardens. Sharing this is possibly the most important work, as it helps all of us make a definite, positive impact in our lives and in those that we share.
Thanks for your time this edition, we hope you have enjoyed it! Please let us know your thoughts and suggestions, as we are always working to improve.
Stephen and Cindy Scott
Terroir Seeds | Underwood Gardens
https://underwoodgardens.com/wp-content/uploads/2013/05/Spinach.jpg
798
798
Stephen Scott
https://underwoodgardens.com/wp-content/uploads/2018/07/TerroirSeedsNEWWebLogo3-300x69.jpg
Stephen Scott
2013-05-09 10:27:41
2018-08-29 11:00:59
Newsletter: May 2013 Gardening Tips