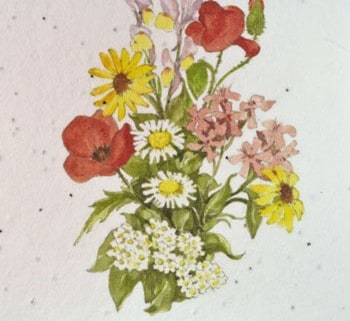 Newsletter: December 6, 2014
Gift Certificates, New Seed Cards, Review Winner & Master Catalog
---
Gift Certificates for Gardeners
Gardeners are a hard lot to shop for, especially at Christmas time. What in the world is a non-gardener to do? They often don't know or understand the difference between a thin bladed weeding hoe and a heavy digging hoe, let alone the multitudes of different seeds for our favorite varieties of veggies!
So what choices does a serious gardener have with those that just don't understand? Gift Certificates are an excellent answer – family and friends feel thoughtful and helpful, while you get to choose exactly what is most wanted or needed. No re-gifting plans or polite "Thank you's" for the fourth trowel that isn't needed!
Another, slightly more involved, option is to create a Wishlist and share it with those interested parties. This can be as simple as writing a list of seeds, tools and books with the item numbers or creating a website Wishlist and sharing them. To create the online Wishlist, you will need to log in or create an account, and then just click the "Add to Wishlist" button just under the green "Add to Cart" icon as you shop for next season's garden needs.
Make it easy on yourself and your family or friends this season – let them help you get what you really want or need with Gift Certificates or a custom Wishlist!
---
New Seed Cards
As we expected, our handmade seed cards were a hit when we introduced them in the middle of November! It was good that we had just gotten a new batch in, because they were almost sold out by the end of that weekend.
We've added several new designs with great messages like the one above to share with your family, friends or someone who has made your world a better place by just being themselves. Great anytime of year, they will brighten that someone's day that loves gardens, bees, butterflies, birds or flowers.
The cards are made by hand in a family run business here in the US that inserts the wildflower seeds into the paper as it is being made. They have commissioned independent artists for the exquisite artwork, and the results are gorgeous.
These cards can be planted, but everyone who picks them up says they are simply too beautiful. See for yourself!
---
November Review Winner
Congratulations to Nathan of Pennsylvania, who is our second winner of a $25.00 gift certificate for our November customer review contest. Nathan reviewed the Lacinato Kale which received several positive reviews in November.
This Italian heirloom kale is widely acknowledged as one of the most beautiful. It is probably the same variety described in 1885 by the famous French seedhouse Vilmorin-Andrieux as Cavolo Nero or Tuscan Black Palm. It is also known as Nero di Toscana, Lacinato, and Dinosaur kale and has been grown in Tuscany since at least the early 18th Century. It is one of the traditional foundations in minestrone and was listed by Thomas Jefferson as grown at Monticello starting around 1777.
Plants produce dark blue-green strap-like, heavily savoyed or blistered leaves that look almost black at a distance. What is remarkable of this variety is that it is very tolerant of both heat and cold with a sweet and mild flavor, particularly after frosts. It is as nutritious as it is visually arresting, being absolutely full of vitamin C and folic acid.
We particularly enjoy it briefly sauteed with eggs in the morning for a colorful and delicious start to the day!
---
Master Catalog
Did you know we have a printed Master Seed catalog?
Because of our efforts to provide the best seeds to you – our customers – we are no longer printing and sending an annual seed catalog.
Don't worry, our website is always up-to-date with availability and what's new. Plus, our website is packed full of gardening resources you wouldn't find anywhere else.
If you are a die-hard fan of a printed catalog we have you covered; you can download a catalog or order a printed copy delivered by first class mail to your door.
Remember to stay tuned to our upcoming newsletters as we unveil our new varieties for 2015! We have some unique seed varieties coming your way and several of them you won't find anywhere else. We have been working on a long-term hot pepper project and this is the first year we will have seeds for you!
Stay tuned.
---
From the soil to the seed to the food you eat – we'll help you grow your best garden!
"We believe in a world of healthy soil, seed, food and people. Everyone has a fundamental need for vibrant food and health, which are closely linked.
We work to achieve this by challenging and changing conventional gardening thinking, providing successful and unique methods and techniques while inspiring the power of choice and action for the individual."
Stephen and Cindy Scott
Terroir Seeds | Underwood Gardens
Unsubscribe or update your email preferences
This email sent by Stephen at Terroir Seeds at P O Box 4995 Chino Valley, AZ 86323.
https://underwoodgardens.com/wp-content/uploads/2014/11/WildflowerSeedCard31.jpg
350
350
Stephen Scott
https://underwoodgardens.com/wp-content/uploads/2018/07/TerroirSeedsNEWWebLogo3-300x69.jpg
Stephen Scott
2014-12-06 11:18:46
2020-03-07 12:11:08
Newsletter: December 6, 2014