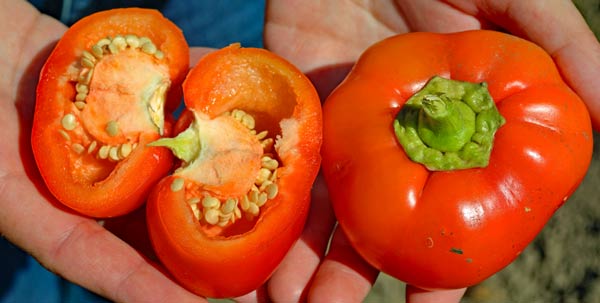 Newsletter: February 20, 2016
We've just completed the second article in the series on seed starting and transplanting soils. In our first – Are Seed Starting Mixes Worth Your Money? – we look at a few examples on the market to see what is available from a range of prices and suppliers. Starting with the big box stores and going to a local hardware store with a good gardening selection and then to a garden center, we chose a representative sample to give you a good starting point in choosing what to use for your seed starting.

The second is Potting Soils – the Good, the Bad & the Ugly, where we bought a few bags from our local sources, brought them home and opened them up to take a close look at what's in them. We looked at the bag and labeling, seeing what is being sold and why, what wording and marketing is being used and if they stood up to closer scrutiny. One of those potting soils we have used for a few years, so we let you know of our past experiences.

Between these two articles, you'll be knowledgeable and aware when you are in the garden section of the big box store or your local garden center of what to look for and look out for!
---
For a really successful garden, February is the time to start onions, leeks and artichokes inside, along with peppers. Tomatoes can wait until early next month, as they need less time to grow to the transplant stage.
Just like with starting your own tomatoes and peppers from seeds, you gain several advantages in starting onion and leek seeds. You have a much better selection and can choose when to start for your area and how they are grown; making them much healthier and more productive after transplanting into your garden.
Cindy planted Violetta di Chioggia artichokes yesterday, and we will start some onions and leeks this weekend. The artichoke starts are in seed trays on a heat mat in our seed starting rack, along with some long season peppers. We will start Sweet Spanish Utah onions and a number of tomatoes in the next couple of weeks.
Peppers need 8 – 10 weeks as seedlings to become strong and robust for transplanting into your garden, while tomatoes need 6 – 8 weeks. This means now is the perfect time to start your pepper seeds indoors, like the Alma Sweet Paprika pepper above!
| | |
| --- | --- |
| Fresh, home grown onions can be large with bulbs or bunching and prolific. | Leeks are related to onions, only taller and milder in flavor. |
| | |
| --- | --- |
| Artichokes need some time and space to get started, but will produce abundantly for several years afterwards. | Whether you like hot chiles or sweet peppers, starting and growing your own will be a delicious adventure. |
To help inspire the planting of onions in your garden this season, I'm sharing a couple of excellent onion soup recipes which have been my fail-proof mainstays. Both of these are incredibly delicious; the classic French onion soup has the rich depth of flavor you would expect, while the Shiner Bock onion soup expands on the pan-roasted onions with smokiness and a bit of spice.
Choose the French onion if you've got the time and ingredients to do it justice, and don't cut any corners. You and your dinner guests won't ever regret it.
Choose the Shiner Bock version if you don't have as much time or want a new direction of flavors. You will be amazed how the diverse flavors accent and play off of each other.
Both of them are in A Tale of Two Onion Soups!
---
From the soil to the seed to the food you eat – we'll help you grow your best garden!
Discover a better, holistic gardening approach with our hand-selected heirloom seeds, expert gardening advice and delicious recipes.
Stephen and Cindy Scott
Terroir Seeds | Underwood Gardens
Unsubscribe or update your email preferences
This email sent by Stephen at Terroir Seeds at P O Box 4995 Chino Valley, AZ 86323.
https://underwoodgardens.com/wp-content/uploads/2016/02/Alma-Paprika-Pepper.jpg
303
600
Stephen Scott
https://underwoodgardens.com/wp-content/uploads/2018/07/TerroirSeedsNEWWebLogo3-300x69.jpg
Stephen Scott
2016-02-20 09:34:43
2020-03-07 13:43:49
Newsletter: February 20, 2016