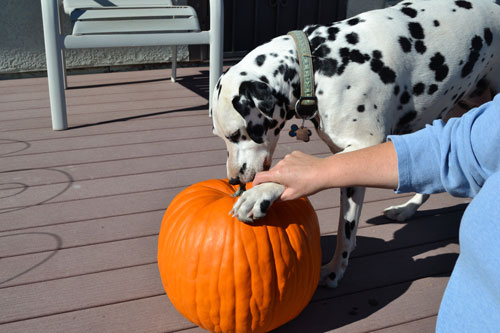 Newsletter: January 10, 2015
Cinderella Pumpkin, Garden Planning & Soil to Seed
Hello Subscriber,
The daylight is slowly starting to lengthen a tiny bit and gardeners are deep into dreaming and planning their spring gardens.
A quick tip before we get into this Newsletter: as you are reading and planning this year's garden, don't forget to add what looks appealing to your Wishlist. Doing this makes things easy – you don't have to remember or write down every variety that looks good, just add it to your Wishlist and continue. When you are doing sorting of varieties for specific spots or beds, just go to your Wishlist and work from there.
Adding to your Wishlist is easy – just click the "Add to Wishlist" button just below the green "Add to Cart" button. You will be prompted to log in or create an account (takes about 1 minute), then you are set.
Enjoy the process of dreaming and creating a new garden!
---
Cinderella Pumpkin
One of the amazing things with growing heirlooms is that you get to taste flavors from history and experience the foods that fed our ancestors. The Cinderella pumpkin is a great example – this old French variety was very popular in the late 1800s markets, especially the huge Paris Central Market.
The proper name is Rouge Vif D'Etampes; Rouge Vif is "bright or vivid red" and Etampes means "stamp", so this is the pumpkin that has been "stamped bright red"! The color is usually a deep burnt reddish-orange, and the flavor is just as appealing as the outside.
Whether the Cinderella carriage shape appeals to you, the striking reddish-orange color grabs your eye or the flavor of the pumpkin pies or pancakes leaves you wanting more, this pumpkin is a winner all the way around!
---
Planning and Planting Your Spring Garden
What to plant, how to plant, when to plant, what will grow for me, should I start my heirloom tomatoes from seed or just buy starts, what do I need to do for my soil, and what exactly is succession planting are all questions that crop up and need answers.
Relax and don't worry! We walk you through these questions as we continue our garden planning series with Planning and Planting Your Spring Garden. We start with a checklist of things to review from last year's garden, then look at some really useful and proven methods of determineing the timing for planting your seeds so they are ready for transplanting into the garden when the weather is warm.
---
Soil to Seed – Family Company Fosters Seed Freedom
Want to learn more about what makes Terroir Seeds different?
We are excited to be featured in the January 2015 issue of Acres USA magazine, the voice of eco-agriculture for over 40 years. This will give you great insight into what makes Terroir Seeds so unique in today's seed world.
Soil to Seed is a look at our philosophy and journey to where we are today!
---
Master Catalog
Don't forget that you can download our Master Seed catalog!
To provide the best seeds to you – our customers – we are no longer printing and sending an annual seed catalog. This frees up significant time for us to find and select the best heirloom seeds for you, as well as creating more information and education to help you have a better garden.
Our webstore is always up-to-date with availability and what's new. As a plus, our website is packed full of gardening resources you won't find anywhere else – articles on improving soil health, controlling pests and diseases, gardening tips, seed saving and recipes.
If you are a die-hard fan of a printed catalog we have you covered; you can order a printed copy delivered by first class mail to your door.
---
From the soil to the seed to the food you eat – we'll help you grow your best garden!
"We believe in a world of healthy soil, seed, food and people. Everyone has a fundamental need for vibrant food and health, which are closely linked.
We work to achieve this by challenging and changing conventional gardening thinking, providing successful and unique methods and techniques while inspiring the power of choice and action for the individual."
Stephen and Cindy Scott
Terroir Seeds | Underwood Gardens
Unsubscribe or update your email preferences
This email sent by Stephen at Terroir Seeds at P O Box 4995 Chino Valley, AZ 86323.
https://underwoodgardens.com/wp-content/uploads/2014/11/DSC_0142.jpg
333
500
Stephen Scott
https://underwoodgardens.com/wp-content/uploads/2018/07/TerroirSeedsNEWWebLogo3-300x69.jpg
Stephen Scott
2015-01-10 11:27:51
2020-03-07 12:29:22
Newsletter: January 10, 2015