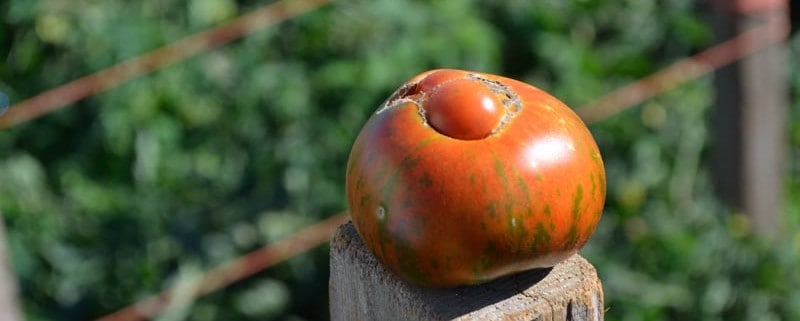 Newsletter: January 23, 2016
Tomato Types, Rainbow Tomato Six Pack & Cauliflower Soup
Determinate and Indeterminate Tomatoes – What's the Difference?
Heirloom tomatoes are available in a dizzying array of choices – colors, sizes, shapes, flavors and how they produce. Is a determinate variety best for your garden, or would an indeterminate be better for you? How to tell, and what do the terms mean, exactly?
While it may seem confusing, the terms are easy to remember and are pretty explanatory once you understand what they mean.
In a nutshell, the terms describe the growth and production habit of the plants. Determinate tend to be shorter and bushier, while indeterminate are taller and lankier. They also set or produce tomatoes completely differently!
Rainbow Tomato Six Pack
Heirloom tomatoes come in many shapes, colors, and sizes. Beyond their diverse appearance is the TASTE that will forever change how you think of a tomato! We have curated a rainbow collection of six unique colored heirloom tomatoes with colors ranging from black (actually a dark brown) to red, orange, yellow and green to light pink or white.
Each one has a unique and delicious flavor to accompany its color of the rainbow.
See the collection here!
Spiced Cauliflower Soup
Spiced cauliflower soup is an easy and delicious dish that is a warming winter's dinner but is also a cool and creamy summer's lunch entreé or appetizer. I had a smoked and roasted potato from roasting a chicken in the wood fired clay BBQ, so that added an extra dimension to the flavors.
The flavors are very engaging with more depth than would be anticipated from such simple ingredients. Use the coconut cream for a milder, richer and creamy soup, with the yogurt adding a tangy counterpoint.
---
From the soil to the seed to the food you eat – we'll help you grow your best garden!
Discover a better, holistic gardening approach with our hand-selected heirloom seeds, expert gardening advice and delicious recipes.
Stephen and Cindy Scott
Terroir Seeds | Underwood Gardens
This email was sent by Stephen at Terroir Seeds at P O Box 4995 Chino Valley, AZ 86323.
https://underwoodgardens.com/wp-content/uploads/2016/01/Heirloom-Tomato.jpg
374
800
Stephen Scott
https://underwoodgardens.com/wp-content/uploads/2018/07/TerroirSeedsNEWWebLogo3-300x69.jpg
Stephen Scott
2016-01-23 11:47:07
2020-03-07 12:54:11
Newsletter: January 23, 2016