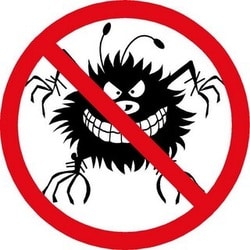 Newsletter: June 2012 Gardening Tips
June 2012 Newsletter
What is one to say about June, the time of perfect young summer, the fulfillment of the promise of the earlier months, and with as yet no sign to remind one that its fresh young beauty will ever fade.
~Gertrude Jekyll
Hello Subscriber!
Welcome to the June edition of Terroir Seeds Gardening tips. It is getting hot here, but with the heat comes the promise of monsoon rains that bring a welcome cooling relief from the hot morning and early afternoons. The best monsoon showers can drop the temperature 30 – 40F in a matter of 20 minutes or so! It is truly amazing to feel the drop from 100F or more down to 70 – 75F after a 20 minute rain. We are really hoping for some rain soon, as we've had a grand total of 2.09 inches so far this year. After our mild winter, we are a bit on the dry side.
Our garden is really coming along after a late start due to weather and the busy seed season. The garlic is out and looking good, with some succession planting going on right behind! Our tomato bed has a lot of charcoal and soil amendments in it – along with the Spring Garden Soil Elixer – so it will be interesting to watch what happens in that bed. So far all of the tomatoes look great, with several having a lot of tiny fruit developing. Here's hoping for a bumper crop.
Our inventory is done early this year; Cindy and Eileen are deep into planning, preparation and forecasting for next year. Here is your chance to have a say on what new varieties are added for next seed season. Please drop us a line and let us know if there is a favorite heirloom seed that you are just dieing to try, or have been searching for and just can't find. We can't promise to honor all requests, but most of the new varieties we've added have been from customer input!
We have some great information for you this edition, starting with some fantastic news in the first article, along with needing your support to help make it a reality. We will be repeating the popular garden photo drawing from last year, so start thinking of what would make the best photo from your garden as the season develops. This year we will be looking at how your garden fits into your everyday life, and how your garden is part of your life.
---
2012 Slow Food Terra Madre
We are honored to have been selected as US delegates to the 2012 Slow Food Terra Madre in Turin, Italy October 25-29. There are only 200 Delegates chosen from across the country to represent Slow Food USA.
This is a very unique and advantageous opportunity for us as a small heirloom seed company to attend while creating and strengthening connections with producers around the world. This event will help to further our work of preserving and promoting heirloom seeds, home gardening and sustainable, local food networks.
Read the article for the full details and how you can help support us!
---
Home Garden Bug Solution
June is upon us and bugs are making their appear
ances in our garden. Some of these insects are beneficial, while others are much less so, and can damage or destroy precious plants overnight.
We wanted to share a recipe we've found that has been recommended to us by other gardeners and has proven to be effective in dealing with unwanted insects and other bugs in the garden.
Many of your remember our Squash Bug article from last year and commented on how you used it. We have found a more aggressive recipe that is a general approach solution to dealing with most any unwanted insects in your garden.
Our Home Garden Bug Solution is a pretty powerful recipe, so make sure to dilute it well to test, then ramp it up with a more concentrated approach, just to make sure you don't harm your plants in the process of chasing off the bad bugs!
---
Overlooked Benefits of Home Gardening
There were a number of very positive comments on our Home Gardening As Therapy article, so we decided to dig a lot deeper to bring more of the less obvious benefits that home gardening produces other than veggies and flowers. Once we got to thinking and looking outside of the box, so to speak, we found some great information that should interest you.
Overlooked Benefits of Home Gardening draws on a surprising number of studies and very recent research that just might surprise you (or your spouse) on how powerfully healing and beneficial gardening is. No matter what your interest is in the garden, from veggies, herbs or flowers to just digging in the dirt or landscaping, gardening has multi-faceted benefits for everyone. Age is immaterial when it comes to gardening benefits, and there's no disqualifications!
---
Heirloom Seeds and The Native Garden
Have you ever stopped to consider the symbiotic relationship that heirlooms and native plants can have, but are all too often overlooked?
We are fortunate to have someone in our hometown that has done just that, and opened a native nursery that focuses on the interface of people, heirlooms and natives and how they can all prosper from each other.
How about being offered an heirloom Plum radish as a taste treat when you first stop in? Or being invited to a brunch cooking demonstration showcasing how tasty heirloom greens are in an omelet or fritatta? Read Heirloom Seeds and The Native Garden for all the details! Steve and his crew have pulled the short season radishes and are getting ready for succession planting. It will be interesting (and tasty) to see what comes along next.
---
Our customers are friends that we have not yet met, as you share our interest and passion for growing incredibly delicious foods, preserving heirloom seed traditions and biological diversity for the future through our own home gardens. Sharing this is possibly the most important work, as it helps all of us make a definite, positive impact in our lives and in those that we share.
Thanks for your time this edition, we hope you have enjoyed it. Please let us know your thoughts and suggestions, as we are always working to improve.

Stephen and Cindy Scott
Terroir Seeds | Underwood Gardens
https://underwoodgardens.com/wp-content/uploads/2012/06/No-Bugs.jpg
250
250
Stephen Scott
https://underwoodgardens.com/wp-content/uploads/2018/07/TerroirSeedsNEWWebLogo3-300x69.jpg
Stephen Scott
2012-06-22 07:32:47
2016-01-04 15:51:21
Newsletter: June 2012 Gardening Tips