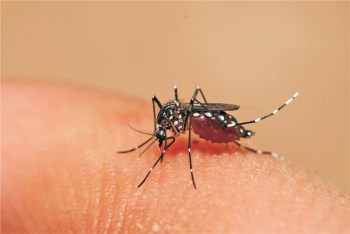 Newsletter: June 27, 2015
Trouble reading this email? View the online version!
Homemade Insect Repellent, Gardener's Nail Brush and Hand Soap & Learn Seed Saving
Homemade Insect Repellent
Are you a tasty meal for the closest biting insect? Or is that someone in your family and always gets chewed up?
One of our readers shared the following recipe that she has developed and tested for over a decade in dozens of countries. This blend has been used extensively in a variety of locations such as Vietnam, Mexico, Alaska and California with great results.
Blend 1.5 oz. Jojoba oil with the following essential oils- Lemon Eucalyptus-(30 drops), Lemongrass-(10 drops), Rose Geranium-(20 drops) and Lavender-(10 drops). The Jojoba oil helps keep the essential oils on the surface of the skin longer, making them more effective than an alcohol or distillate base. The Jojoba oil also helps the health and condition of the skin.
Store in a small glass vial. To use, just dab a bit on your fingertips and rub into the skin, focusing on spots where you typically get bitten most. Make up a couple of batches and keep a couple of vials close by during the summer!
Mix up a batch, give it a try and let us know your results!
Gardener's Nail Brush & Hand Soap
One of the side effects of gardening is dirty hands, regardless of whether you use gloves or not. We've found (and use) this combination that cleans dirty hands very quickly, without leaving them feeling sandblasted or parched and dry.
Cindy uses the Favorite Nail Brush for gently cleaning dirt from fresh garden veggies without damaging their skins, while Stephen uses it to clean dirt, grease and grime from his hands after working in the garden or on one of the vehicles.
The Gardener's Organic Hand Soap is formulated to give good lather and cleaning while moisturizing and lasts a lot longer than many other soaps. Ground apricot kernals and coffee work to remove dirt; lemon and orange essential oils give a bright citrus scent while cutting grime.
Watch the short video to see how quickly dirt and weed stains are removed!
Learn Seed Saving
Now is the time to think about learning to save some of those seeds from your best vegetables in your garden. Don't worry if you have never saved seeds before – we've got two great books that will walk you through the process, building some experience along the way and giving you a successful experience!
The first book "Saving Vegetable Seeds" is an illustrated, step-by-step guide for 20 of the most popular vegetables, how they are pollinated, how to select which seeds to save and how to process and store them for next season. It is an excellent introduction to the art and science of seed saving, and is great for a beginning or intermediate seed saver, or as a gift to a gardener who wants to learn.
Our standard of reference for seed saving is "Seed to Seed" by Suzanne Ashworth, an expert and educator in all things seed. This is the book Cindy has by her desk as a source for germination instructions, planting details and regional information for over 160 different vegetables. It contains detailed information about each vegetable, including its botanical classification, flower structure and means of pollination, required population size, isolation distance, techniques for caging or hand-pollination, and also the proper methods for harvesting, drying, cleaning, and storing the seeds.
So whether you are just wanting to dip your toes in the pool and test out the waters, or are ready for the big plunge – we've got just the books to get you started and keep you going successfully for years down the road.
---
From the soil to the seed to the food you eat – we'll help you grow your best garden!
"We believe in a world of healthy soil, seed, food and people. Everyone has a fundamental need for vibrant food and health, which are closely linked.
We work to achieve this by challenging and changing conventional gardening thinking, providing successful and unique methods and techniques while inspiring the power of choice and action for the individual."
Stephen and Cindy Scott
Terroir Seeds | Underwood Gardens
https://underwoodgardens.com/wp-content/uploads/2015/09/Mosquito-Repellent.jpg
234
350
Stephen Scott
https://underwoodgardens.com/wp-content/uploads/2018/07/TerroirSeedsNEWWebLogo3-300x69.jpg
Stephen Scott
2015-06-27 15:26:02
2020-03-07 12:48:13
Newsletter: June 27, 2015