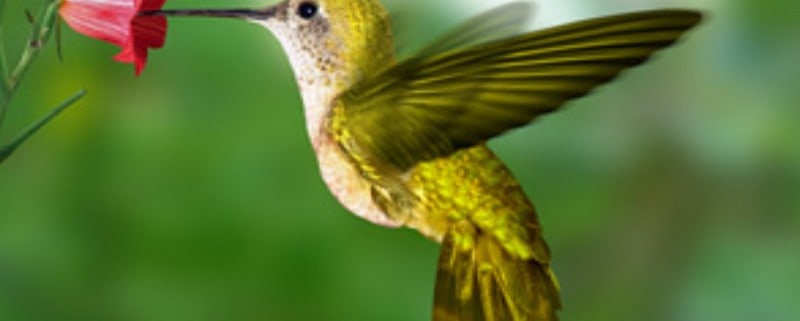 Newsletter: March 21, 2015
Hummingbird Garden, Avocado Shea Facial Cream & Garden Questions
Yesterday – Friday the 20th of March – marked the official beginning of Spring. For a good number of you, that is just another date on the calendar because you've still got snow on the ground. At our office in central AZ, we had a beautiful, warm day and got to open the windows and enjoy the sound of… a lawnmower?! Really, no kidding, a neighbor was tootling around on their lawnmower on the first day of spring!
However you celebrate, warmer weather is on the way and this year's gardening season is about to kick into high gear. Don't worry; you're not too late to get things started, especially if you've still got that cold white stuff on the ground!
Hummingbird Garden Collection
Last weekend we featured our Butterfly Garden Collection, which is one of our most popular collections. Several of you wrote in asking if we had anything to help bring in hummingbirds to the garden. In fact, we were waiting for a new book to arrive that helps you do just that!
Gardening to attract hummingbirds is much easier than you might think. The perfect habitat is fairly straightforward and simple – food, water, plenty of perches and some shade and shelter will bring them in. In many cases it is very easy to adapt a current garden to make it very attractive to these flying jewels.
Our Hummingbird Garden Collection makes it easy to understand what hummers like and want in a habitat, so you can plan and plant to bring some flashy colors to your garden!
Avocado Shea Facial Cream
We knew we had a winner when our newest Shea facial cream sold out the weekend that we introduced it! It is back in stock, so give it a try.
We have worked with our Shea butter supplier to formulate a lighter facial and skin cream that has all of the moisturizing and healing benefits of our renowned 100% pure Shea butter combined with the skin nutrients of avocado oil. Now you can have the best of both worlds with our new Avocado Shea Facial Cream!
Avocado oil comes from the avocado fruit and is a hidden treasure for its great variety of health benefits. It provides skin with deep moisture and is rapidly absorbed.
We've been testing this Avocado Shea cream for a few months now and are impressed with how easy it is to apply and how long it continues working and helping skin feel soothed and moisturized.
Garden Questions Answered
What's your biggest gardening success in dealing with furry and feathered creatures snacking in your garden?
Squirrels, rabbits, birds and deer love your garden and the greens you grow as much as you do. In fact, they probably consider you to be their best friend – what with you growing all of those tasty greens and all!
What do you use that has been effective? What works for you?
We are putting together successful approaches to this furry and feathery problem and want to include your techniques that work. We've gotten several good tips from last weeks Newsletter, but we need a few more. Please email us with your success stories and we'll include them in an upcoming article!
---
From the soil to the seed to the food you eat – we'll help you grow your best garden!
"We believe in a world of healthy soil, seed, food and people. Everyone has a fundamental need for vibrant food and health, which are closely linked.
We work to achieve this by challenging and changing conventional gardening thinking, providing successful and unique methods and techniques while inspiring the power of choice and action for the individual."
Stephen and Cindy Scott
Terroir Seeds | Underwood Gardens
Unsubscribe or update your email preferences
https://underwoodgardens.com/wp-content/uploads/2015/03/HummingbirdButterflyMix.jpg
800
800
Stephen Scott
https://underwoodgardens.com/wp-content/uploads/2018/07/TerroirSeedsNEWWebLogo3-300x69.jpg
Stephen Scott
2015-03-21 11:53:02
2020-03-07 12:34:21
Newsletter: March 21, 2015