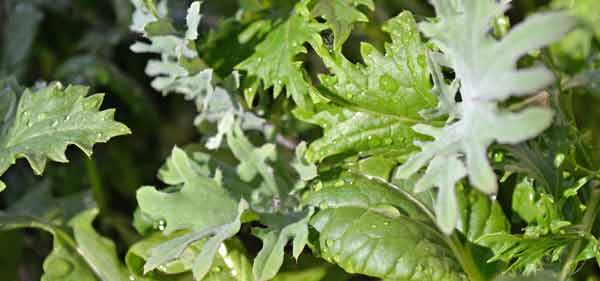 Newsletter: March 5, 2016
A growing bed can be made from many materials, but when you factor in the ability to make a growing bed from recycled components, then the opportunities become almost limitless. It makes sense in so many ways to make your raised beds from an already-used materials.

You will often save a significant amount of money while contributing less to the growing landfills. In addition, you reduce the amount of raw resources used to make new building materials.

Often you will find your options are much broader when looking at recycled stock, as the solution can more easily present itself when your mind is more open and relaxed, without a fixed design idea.

We have now used these as raised beds in our garden for almost a decade, with no problems. We recently moved the two smaller beds in our greenhouse and discovered photos of when we made the beds initially and wanted to share the process with you.
---
Using our growing bed article along with some creativity, this issue will guide you to growing ingredients for a dish in less space than you might have thought possible.
Coleslaw is a perfect late spring dish with the first barbeque of the season, and you can grow all of the vegetable ingredients – cabbage, golden beets, cilantro, green onions or garlic chives – all in less than half of the space of our growing bed.
You can do this right off your back porch, on your apartment balcony or your garden with ease.
Get a true taste of spring with your own home-grown dish!
Red Acre Cabbage is an early variety that forms dense round brilliantly deep red/purple heads that are 5 – 7 inches across and weigh from 2 – 4 pounds.

Highly regarded as one of the all-time best early cabbages for home gardeners because of its excellent flavor, high production and smaller space needs than almost any other cabbage.

The small compact short-stemmed plants produce heads that are solid even in early stages and are resistant to yellowing and splitting.

74-100 days

Approx 100 seeds per pack

Fresh Slow Bolting Cilantro leaves (cilantro), the seeds (coriander) and the edible flowers are an important ingredient in Mexican, Asian and other ethnic cuisines.

The aromatic spicy sweet flavor is superb in salsas, stir-fries and curries, breads, pastries, perfumes and potpourris; and were found in Egyptian tombs.

Grows slow and steady, allowing you to harvest leaves when others have bolted. Succession plant every 2 – 3 weeks for harvest all season long.

Approx 100 seeds per pack
This chipotle-cilantro coleslaw may look fairly ordinary, until it hits your taste buds. Then you (or your dinner guests) will know you've stumbled upon something truly special.
It starts out fairly traditional with thinly sliced cabbage, green onions or garlic chives but then things get interesting with the roasted golden beets.
I prefer to roast them in our Japanese charcoal grill, called a Kamado, at about 250 – 300°F for around an hour, or until a toothpick slides in easily. The mesquite charcoal gives a very aromatic smoky aroma which doesn't overpower the other tastes of the coleslaw.
Just let them cool, peel and slice into matchsticks to add a very unexpected and delicious flavor.
---
From the soil to the seed to the food you eat – we'll help you grow your best garden!
Discover a better, holistic gardening approach with our hand-selected heirloom seeds, expert gardening advice and delicious recipes.
Stephen and Cindy Scott
Terroir Seeds | Underwood Gardens
Unsubscribe or update your email preferences
This email sent by Stephen at Terroir Seeds at P O Box 4995 Chino Valley, AZ 86323.
https://underwoodgardens.com/wp-content/uploads/2016/03/Spring-Greens.jpg
281
600
Stephen Scott
https://underwoodgardens.com/wp-content/uploads/2018/07/TerroirSeedsNEWWebLogo3-300x69.jpg
Stephen Scott
2016-03-05 09:46:32
2020-03-07 13:43:49
Newsletter: March 5, 2016