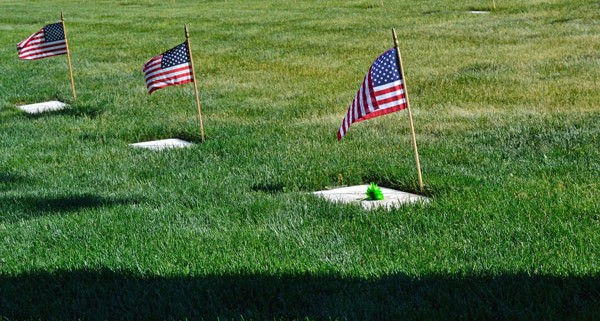 Memorial Day & Pumpkin – Planting & Recipes
Memorial Day Remembrance
This Memorial Day, we hope you pause and think about the sacrifices so many have made to allow us the freedoms we have today.
Many of you that have been with us for a while know that we are a Veteran owned and run business – 75% of Terroir Seeds are veterans: Allan and Eileen were Air Force during the Vietnam conflict and Stephen was Navy during the Persian Gulf War.
We have consistently supported and encouraged programs that helped veterans old and new transition into agriculture. The Farmer Veteran Coalition is one of many such extremely beneficial programs that we've gotten behind and encouraged fellow vets to get involved with. This is one of the ways we can honor those that have gone before, by helping those that want to go into agriculture after their service.
In continuing to walk our talk, Terroir Seeds is certified as a Homegrown by Heroes company – the first seed company of any size to be certified as being owned and run by veterans. Our goal is to use this award to reach out to more veterans that want to enter agriculture and help them with the transition.
As one person commented on the returning veterans wanting to become farmers,
"These men and women have done the single hardest thing possible in serving their country; they've written a blank check payable up to and including their lives. Now they've finished their service and want to do the second hardest thing possible – grow food. We need to help them however possible and not stand in their way!"
Tips For Pumpkin
Recipes
Pumpkins are traditional symbols of the harvest season, decorating fields, markets and front porches with their bright colors and adding their distinctive flavor to a variety of delicious dishes.
Native Americans were raising, preparing and eating pumpkin long before the Pilgrims arrived in the new world. The nutritious food was usually seeded and baked or cut in strips and roasted.
This book contains an assortment of wonderful old recipes for pumpkin pies, some simple and familiar, others more unusual, containing molasses or pecans, coconut or cream cheese. Other desserts include cakes, cookies, puddings and ice cream. If you're not in the mood for something sweet, try Pumpkin Soup, Pumpkin Fritters, Pumpkin Croquettes or Roasted Pumpkin Seeds.
Included historical notes describe how pumpkins have fed many generations of Americans in the past and tell how to prepare fresh pumpkin pulp. Several recipes for pumpkin pies are included in the 61 recipes, as well as party treats like taffy apples & spiced cider.
Get the Details Here!
Planting Tips
Pumpkins are another variety that loves warm soil to sprout in. Members of the squash family, they are delicious, healthy and nutritious as well as being easy to grow. They do need some space, but will reward you with lots of fresh food deep into the winter months.
To help you grow better, our article Seed Orientation During Planting Improves Germination will get you started in the best way. Such a simple thing as planting the seed in the right direction will save it time and precious energy during germination, which will give you a healthier, stronger and more productive plant.
If you do wind up having unwanted visitors, we've got help for you there as well. Squash Bugs and Ways to Deal With Them has been a very valuable resource for many home gardeners when these highly frustrating and destructive pests show up.
In addition to the 61 great recipes in the book above, we've got several that we've enjoyed and share in our Pumpkin Recipes section of our website.
---
From the soil to the seed to the food you eat – we'll help you grow your best garden!
"We believe in a world of healthy soil, seed, food and people. Everyone has a fundamental need for vibrant food and health, which are closely linked.
We work to achieve this by challenging and changing conventional gardening thinking, providing successful and unique methods and techniques while inspiring the power of choice and action for the individual."
Stephen and Cindy Scott
Terroir Seeds | Underwood Gardens
https://underwoodgardens.com/wp-content/uploads/2015/05/DSC_0220.jpg
400
600
Stephen Scott
https://underwoodgardens.com/wp-content/uploads/2018/07/TerroirSeedsNEWWebLogo3-300x69.jpg
Stephen Scott
2015-05-23 11:22:34
2020-03-07 12:39:35
Newsletter: May 23, 2015