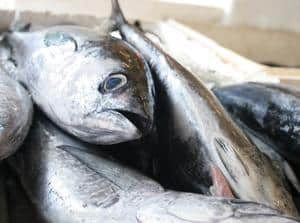 Newsletter: October 2012 Gardening Tips
October 2012 Edition
"I have just three things to teach: simplicity, patience, compassion.
These three are your greatest treasures."
~Lao Tzu
Hello Subscriber!
As we write this October Newsletter, Fall has announced itself in a most pleasant way with cool evenings, warm days and gentle breezes that remind us once again of why we are blessed to live in a smaller town in a rural area that allows us to enjoy experiencing the changing seasons. I am struck by the deep, quiet peacefulness that permeates the air both morning and evening and gives both Cindy and myself a deeper appreciation of the magnificence of the changing of the season. Fall is one of our favorite times of the year with the pace of life changing and slowing down, almost un-noticed at first, then with more open touches. The horses have already begun to get thicker coats and there is an early crispness in the morning air that is invigorating and serves notice that change is underway. Our days are shorter, evening approaches earlier and the morning sun feels much later already. There is a rich, earthy smell from our garden that is comforting and grounding.
Our garden is putting on its last, amazing growth spurt, giving its all to provide us with more tomatoes, peppers and squash for the coming winter. Our Facebook page has a new banner photo of freshly harvested Lipstick and Serrano peppers from our garden. Please join us, if you are on Facebook and haven't yet, as we post thoughts and conversations that won't make it into the Newsletter.
We are very busy, even as the season and year start to wind down. The Heirloom Exposition in Santa Rosa, CA was very successful. We met many new people and got to catch up with customers at our booth. Hello to everyone who joined the Newsletter at the Expo! We are pleased to announce that Andrea from Sonoma, CA was the Raffle winner and has received her gardening basket of seeds, tools, and a book along with a year's membership.
We are deep in the 2013 Heirloom Seed catalog, adding new varieties, sorting photos and making sure descriptions are accurate. October 22 sees us flying to Turin, Italy for this year's Slow Food Terra Madre conference of local agriculture from people all around the world. We are delighted and honored to be attending as International Congress delegates representing Arizona and New Mexico, as well as the USA from a family owned heirloom seed company perspective. It looks to be an amazing conference, and we look forward to bringing many stories and inspirations back to share with everyone.
We will be out of the office from Monday, October 22 through Monday, November 5 for our travels to Italy. We will have very limited time and connections to check messages and email during this period. Email and phone messages will be returned starting Monday, November 5 with orders being processed and shipped that week.
We have a lot of great information to share with you this month, so let's get to it!
---
Annual Shea Butter Sale
We are pleased to announce our third annual sale on Shea Butter! Save 10% off our famous 100% Pure Shea Butter through October 31.
All of our customers rave about it after they try it, and some have been buying our Shea Butter for several years now. Customers will buy several at a time to save on shipping and freeze the extra ones till needed. Skin gets very dry in the Fall and Winter, now is the perfect time to try our 100% Shea Butter. We do this sale only once a year, in the Fall when temperatures cool off, to protect the Shea Butter in shipping. Read more on 100% pure Shea Butter's powerful qualities in our Shea Butter – Healing and Moisturizing Miracle article.
There are very few 100% pure Shea Butters on the market, at any price. Most are quite expensive, as Shea is imported from Africa after being minimally processed there. Many Shea Butters are lesser grades or are blended with other, less expensive ingredients such as petroleum oils. Pure Shea Butter not only moisturizes but heals as well. It is fantastic to drop a teaspoon in a hot bath to moisturize your entire body while you soak, or rub a small amount into your feet at bedtime or morning to soothe your feet, or as a moisturizing after-shave that lasts all day, as well as healing and moisturizing over-worked hands. We are offering our Original 100% Shea Butter, Shea Butter with Lavender or "Happy Feet" Shea Butter in this sale.
Our supplier is a small company that only produces Shea Butters on contract, usually for high end Day Spas, nail salons and massage therapists. He rejects almost 90% of the Shea offered to him, accepting only the highest graded quality from select areas in Africa. These Shea producing areas have the highest oil content which gives the best moisturizing and healing properties to the finished product. This is a semi solid that needs to be warmed in your hands to melt, then applied to the dry areas and worked in well. Only a tiny amount is needed. Most of our customers find that a 4oz. container will last through the cold months.
---
Sprouts for Winter Greens
As this growing season begins to wind down some folks have taken advantage of cooler season crops and are looking forward to some fall and winter greens. Even if you haven't gotten a fall crop in, there is yet another method of growing some incredibly tasty, crisp and crunchy greens that is all too often overlooked or completely unknown to many gardeners.
We are always looking for different yet easy ways to grow more food and sprouts are a great choice. They need no soil or sunshine, mature in 4 – 6 days and have more nutrients per calorie than any other food. You can grow them on your kitchen windowsill or in the cupboard with no experience growing whatsoever. They are very inexpensive to get started with and are the easiest thing to grow. For a tasty treat, look at our Sprouting Seeds and Supplies.
Here's what one customer had to say after sprouting for the first time – "I never had a sprout in my life – never even knew what it was – until now. So to grow edible food in a jar, without dirt or full sunlight, was a bit scary but it grabbed my interest. I picked the Radish Sprouts as my husband loves radishes; I do not. Following the directions, I grew my first batch and was thrilled each day to see what was new. They smelled exactly like radishes and the payoff was they gave my salad a whole new wonderful taste. What a joy! I have since purchased all the other sprouts to continue this new experience."
---
Make the Best Fish Emulsion at Home
Fish emulsion is one of those quirky things in our gardening world. Often a gardener will find a really good one and rave about how well it does in their garden. The next thing you know, it is unavailable or too expensive. We have personal experience with this, as Underwood Gardens had a wonderful supplier of a fresh brewed fish emulsion that was well known. Importation restrictions eventually forced us to discontinue offering it, disappointing many of our customers. We looked at alternative sources, but weren't pleased with what we found. Until now.
We found a much better answer to this dilemma; brew your own! It isn't difficult or expensive and will result in a vastly superior product than almost all of the commercially available emulsions with the added benefit of being able to tailor additional nutrients to feed specific needs in your garden.
Read our new article – Best Homemade Fish Emulsion for the complete details on brewing your own, along with some recommendations for tailoring additional nutrients right into the emulsion to make a complete organically based fertilizer.
You may wonder why we are talking about fish emulsion in the fall, when it is used heavily in the spring through summer. The proteins and nutrients in homemade fish emulsion are the perfect soil building block for the fall and winter dormant time, helping to greatly improve your soil's health and fertility for the start of next year's growing seasons.
---
Caretakers of the Seeds
"We do not own the seeds we sell; we are simply caretakers of the seedstock, maintaining genetic purity, quality and viability while they are in our care. These seeds – all of them – belong to humanity. They are what have kept us alive for the past 12,000 to 15,000 years once the human race transitioned from hunter-gatherers into a more agricultural society, growing and saving the seeds from year to year, putting aside the very best seeds for planting the next year."
This is the introduction to our newest article on our philosophy of seeds. We receive many questions from a diverse audience of people looking for answers on seeds. With some experience we have come to realize that if the same question is asked more than just a couple of times, there is an underlying need to that question. This article works to answer, from our viewpoint and experience, a number of similar queries we have seen recently. Please read Caretakers of the Seeds for the full article and to see exactly what our philosophy is! Please add your voice to this conversation with a comment of your thoughts at the end of the article.
---
Terroir Seeds Receives
2012 American Graphic Design Awards
for Heirloom Seeds Catalog and Heirloom Times Vol I
The American Graphic Design Awards is a four decade old flagship competition, and is open to everyone in the graphic arts community – graphic design firms, advertising agencies, in-house corporate and institutional designers, publishers and other media.
There is some serious competition with everyone from major design studios to blue chip brands with their own in-house design teams to independent creative designers all competing for one of these awards.
Our creative designer has won awards for the past two years for our Heirloom Seeds Catalog, and was just announced as having won yet another award with the design of our 2012 catalog. This makes the third year in a row for her (and us!). To top it off, she has won another award with the Heirloom Times Volume 1. This makes our Heirloom Seeds Catalog an award-winner for three straight years!
We are extremely pleased to have Ann Haver-Allen of aha Creative Ink on our team. You can see her work and awards on her website – ahacreativeink.com.
Thanks so much, Ann!
---
2013 New Varieties
You can have a sneak peek at the new varieties through the website that will be available in the 2013 catalog. We are adding the new items as they arrive and making them live in the store. To see what is new, just go to the Terroir Seeds store and click on any department such as Vegetables, Herbs, Flowers etc. then click on the "New" box at the top left. You will then see what is new and will be appearing in the catalog to appear in your mailbox after Christmas. This gives you a head-start to planning your garden for next year and selecting what new varieties you want to try growing!
Check back often to see what new things show up, as we are just getting started!
---
Planting Seeds
Refer A Gardener Program
A good number of you have passed along our catalogs, the Heirloom Times and seeds to your friends along with your recommendations, helping us gain new customers and grow our business.
We want to say "Thanks" for your trust with our new Planting Seeds referral program.
Here's how it works: When you refer a friend or family member, you will receive a $20 Gift Certificate when your referral makes their first purchase over $20. Your referral will also receive a 15% discount on their first order.
The Fine Print
No time limit between you referring a new customer and their first purchase.
Referral must not have ordered from Terroir Seeds in the last 3 years.
No limit on the number of referrals you can send us.
Gift Certificates will be valid for 1 year from the date of issue.
To get started, just click on the Planting Seeds – Refer a Gardener Program link for the form, download and fill it out and mail, email or fax it in. We will send them a catalog and a coupon for their discount right away.
---
Our customers are friends that we have not yet met, as you share our interest and passion for growing incredibly delicious foods, preserving heirloom seed traditions and biological diversity for the future through our own home gardens. Sharing this is possibly the most important work, as it helps all of us make a definite, positive impact in our lives and in those that we share.
Thanks for your time this edition, we hope you have enjoyed it. Please let us know your thoughts and suggestions, as we are always working to improve.
Stephen and Cindy Scott
Terroir Seeds | Underwood Gardens
https://underwoodgardens.com/wp-content/uploads/2012/09/Fish-emulsion.jpg
223
300
Stephen Scott
https://underwoodgardens.com/wp-content/uploads/2018/07/TerroirSeedsNEWWebLogo3-300x69.jpg
Stephen Scott
2012-10-02 05:45:06
2020-03-07 12:03:16
Newsletter: October 2012 Gardening Tips