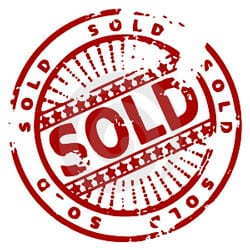 Newsletter: October 2012 Update
Mid – October 2012 Edition
Hello Subscriber!
Welcome to Terroir Seeds Updates for October. We are sending out two emails this month to catch all of the new subscribers, and talk to the folks we met last month at The National Heirloom Exposition and the Arizona Highlands Garden conference in Flagstaff.
If you are just joining us, or getting this Newsletter for the first time, our early October Newsletter covered news from our travels in California last month, an article on our philosophy as caretakers of the seeds and how to make your own fish emulsion at home.
We will be traveling to Italy to attend the Slow Food Terra Madre conference as US Delegates in Turin starting Monday, October 22 until Monday, November 5. We will have limited time to return voice mails and email as the conference will keep us quite busy. Orders placed while we are gone will be shipped the week of November 5 once we return.
The 2013 Heirloom Seeds catalog is coming along nicely. Look for a sneak peek in our next Newsletter! Expect to see the paper catalog in your mailbox sometime after Christmas this year, and you will be able to download it as soon as it is finalized in early December.
---
Terroir Seeds Newsletter Archives
The Newsletter archives are up on our Newsletter signup page, so you can read all of the back issues. The older archives are there as well, so now you have access to the information we have sent out all the way back to July of 2009.
Enjoy and let us know your questions or if you want to see more on a specific subject! Call us at 888-878-5247 or send us an email.
---
Sale and Clearance Items
We have updated our Sale and Clearance Items department with some new items, so make sure to take a look! This is where you can see everything that is on sale or is discounted on our website.
A common way to make a sale look more enticing at 40-60% off is the price is first raised 100% and then put on "sale" to look good. Another tactic is to have a loss leader item that draws attention and is sold at a loss to attract more sales on other items. Some industries have product that sells for 200-300% markup, and they can afford to mark 40% or more off the retail price and still make a profit.
We don't subscribe to such shenanigans. You won't find huge discounts in our sales, as the normal prices reflect an honest wage for us while working to keep the price realistic for you as well. When we put something on sale, it truly will save you some money. For example, the Shea Butter that is currently on sale is in a plain white BPA free plastic jar with screw-on lid, the same as used in the salon profession. There is no eye-catching jar with screen printed label that adds $2.00 to the wholesale cost of the product. You want the Shea Butter to be high quality, the jar is secondary.
Check back, as new things are added in the Sale and Clearance Items department!
---
100% Pure Shea Butter is Still on Sale
Our once-a-year sale on Shea Butter is in full swing! It's a good thing that we tripled our normal order, otherwise we would be out already. Save 10% off our famous 100% Pure Shea Butter through October 31.
There are very few 100% pure Shea Butters on the market, at any price. Most are quite expensive, as Shea is imported from Africa after being minimally processed there. Many Shea Butters are lesser grades or are blended with other, less expensive ingredients such as petroleum oils. Pure Shea Butter not only moisturizes but heals as well. It is fantastic to drop a teaspoon in a hot bath to moisturize your entire body while you soak, or rub a small amount into your feet at bedtime or morning to soothe your feet, or as a moisturizing after-shave that lasts all day, as well as healing and moisturizing over-worked hands. We are offering our Original 100% Shea Butter, Shea Butter with Lavender or "Happy Feet" Shea Butter in this sale. Read more on 100% pure Shea Butter's powerful qualities in our Shea Butter – Healing and Moisturizing Miracle article.
---
Our customers are friends that we have not yet met, as you share our interest and passion for growing incredibly delicious foods, preserving heirloom seed traditions and biological diversity for the future through our own home gardens. Sharing this is possibly the most important work, as it helps all of us make a definite, positive impact in our lives and in those that we share.
Thanks for your time this edition, we hope you have enjoyed it. Please let us know your thoughts and suggestions, as we are always working to improve.
Stephen and Cindy Scott
Terroir Seeds | Underwood Gardens
https://underwoodgardens.com/wp-content/uploads/2012/07/sold-sign.jpg
250
250
Stephen Scott
https://underwoodgardens.com/wp-content/uploads/2018/07/TerroirSeedsNEWWebLogo3-300x69.jpg
Stephen Scott
2012-10-16 06:16:53
2020-03-07 12:03:17
Newsletter: October 2012 Update