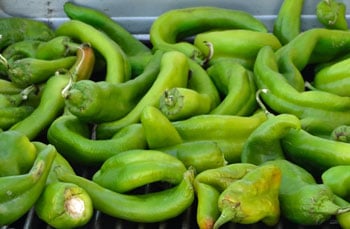 Newsletter: September 2012 Gardening Tips
September 2012 Edition
The most noteworthy thing about gardeners is that they are always optimistic, always enterprising, and never satisfied. They always look forward to doing something better than they have ever done before.
~ Vita Sackville-West
Hello Subscriber!
Welcome to the September 2012 edition of Terroir Seeds Gardening Tips. We are on the road this week of September 11th at The National Heirloom Exposition in Santa Rosa, CA. Modern technology is great, as part of this Newsletter was done and finished in a coffee shop!
Welcome to all of our new friends from The Survival Podcast, thanks for your enthusiasm and support of what we are doing! We have a lot of new subscribers this issue, and expect more in the next couple of days as more than 15,000 people are expected at this years Expo.
Orders placed online will be shipped once we return home next week. We will be checking our voicemail and email as often as we can, but there will be some delays in us getting back to you until next week.
Watch for our yearly Shea butter sale that will be running the month of October. This is a very popular sale that sees strong response each year, so we've stocked up to try and not run out this time!
October 6th will see us at the Arizona Highlands Garden conference at Northern Arizona University and we would love the chance to get to know more of you!
There's lots of great info in this issue, so let's get to into it!
---
Help Build a Better World
We need to build a better world, you and I. There has never been more of a need than there is today. There has also never been a better time. There is an old saying, "The best time to plant a tree was 20 years ago. The second best time is today."
A world where what we do engages us and what we love, and that work fulfills us and gives us and the world meaning. Where both parties in each and every transaction benefit, and the first thought isn't "what profit is there for me?" and the dollar isn't the sole measure of benefit, profit and satisfaction.
Here is another article that we've written that is a compilation of many conversations we've had with our customers, but the foundational inspiration came from Janisse Ray's excellent new book we are reading called "The Seed Underground: A Growing Revolution to Save Food". There was a passage in the introduction that was the inspiration that crystallized all of those conversations into this article. Read Help Build A Better World and let us know what your thoughts are.
---
The Survival Podcast Interviews Terroir Seeds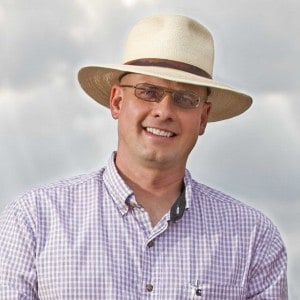 Last week we did an interview with Jack Spirko of The Survival Podcast on Fall and Winter gardening, building the health of the garden soil, and the taste of year-round fresh garden produce. We initially found The Survival Podcast through some orders that were placed as the result of Jack and his positive experiences with some of our seeds.
After having looked at several "survival" blogs and forums, we were skeptical at first, then took a long look at the forums and podcasts, especially on gardening and permaculture. To our surprise and relief, these are real people living real lives and trying to find better ways to live with a smaller footprint on the world. There is some really good gardening and food preparation information, experience and knowledge being shared here.
Have a listen to our interview, Episode 974, and take a tour through the forums and past podcasts. There is room for everyone, even the tin foil hat brigade (they have their own section on the Forum!)
---
Fall Planting for the Best Spring Flowers
We've talked a lot about Fall and Winter gardening for vegetables and some herbs, but we've realized that we have been completely silent on fall planting for heirloom flowers.
Fall is the perfect time to sow many of the flower and herb seeds that we offer. Many of you might have noticed that the planting instructions suggest early spring or fall for sowing. Fall sowing allows the seeds to experience stratification, the process of freezing and thawing that they would normally get from the seed pods shattering in the fall and overwintering in the soil until spring temperatures and lengthening days bring the new germination out. Do not expect to see anything appearing in the fall but wait until the weather warms up for your beautiful spring flowers to show themselves. If you are new to growing flowers try one of our flower mixes to get started. For more experienced growers try fall planting penstemon, coneflower, and rudbekia. In warmer climates, a few other flowers such as nasturtium and snapdragons can benefit from fall planting. Plan now for flowers in your garden and yards. More than just beauty and fragrance, flowers play host to many pollinators and beneficial insects that can help your garden flourish.
One of the most common problems that our customers face with getting flowers and some herbs to sprout is when they are started in controlled conditions, like in a greenhouse or seed starting room in the house. Despite what would seem to be "ideal" conditions, heirloom flowers and some herbs really don't do well at all. They really need the variable conditions to be successful.
---
We're Live at The Heirloom Expo!
We finished setting up our booth Monday afternoon and enjoyed the rest of the day at the Charles M. Shulz museum in Santa Rosa, CA. Go Snoopy! It was inspirational, educational and always entertaining to walk through the exhibits and see the history and development of Peanuts from the earliest days. If you are ever within a days drive of Santa Rosa, it is well worth the drive and the several hours needed to properly see the museum and surrounding grounds.
As this goes out on September 11, 2012 we are at The National Heirloom Exposition for the first of three days and looking forward to meeting some of you and making more friends that value the diversity and freedom that home gardening and heirloom seeds represent. It was wonderful getting to talk to so many of you at last years show, we are looking for a repeat!
We will be posting photos and updates to our Facebook page, so make sure to get over there and "like" us to join in! Facebook is also where we post daily thoughts and articles, as well as conversations with folks like you. Come say hi!
---
Old Time Green Chile Stew
This month we're going to share an old family recipe that I grew up eating, loving and looking forward to each fall. Our Old Time Green Chile Stew is one of those regional heritage foods that almost every family in the Southwest has a version of in their family, all slightly different depending on the family background, where they came from and what flavors and foods influenced their early years. You can make this as mild or as spicy as you want to suit your taste-buds, or your family or visitors. The flavors are absolutely incredible, and will be remembered long after the last bits have been scooped up and fought over by everyone. Be sure to make extra, as it will go once the initial tastes have sold everyone on your magnificent culinary skills.
Green Chile freezes well and also makes a wonderful foundation for many other dishes, from one pot main courses to side dishes to appetizers.
---
Planting Seeds
Refer A Gardener Program
A good number of you have passed along our catalogs, the Heirloom Times and seeds to your friends along with your recommendations, helping us gain new customers and grow our business.
We want to say "Thanks" for your trust with our new Planting Seeds referral program.
Here's how it works: When you refer a friend or family member, you will receive a $20 Gift Certificate when your referral makes their first purchase over $20. Your referral will also receive a 15% discount on their first order.
The Fine Print
No time limit between you referring a new customer and their first purchase.
Referral must not have ordered from Terroir Seeds in the last 3 years.
No limit on the number of referrals you can send us.
Gift Certificates will be valid for 1 year from the date of issue.
To get started, just click on the Planting Seeds – Refer a Gardener Program link for the form, download and fill it out and mail, email or fax it in. We will send them a catalog and a coupon for their discount right away.
---
Our customers are friends that we have not yet met, as you share our interest and passion for growing incredibly delicious foods, preserving heirloom seed traditions and biological diversity for the future through our own home gardens. Sharing this is possibly the most important work, as it helps all of us make a definite, positive impact in our lives and in those that we share.
Thanks for your time this edition, we hope you have enjoyed it. Please let us know your thoughts and suggestions, as we are always working to improve.
Stephen and Cindy Scott
Terroir Seeds | Underwood Gardens
https://underwoodgardens.com/wp-content/uploads/2015/02/Fresh-Chiles.jpg
229
350
Stephen Scott
https://underwoodgardens.com/wp-content/uploads/2018/07/TerroirSeedsNEWWebLogo3-300x69.jpg
Stephen Scott
2012-09-11 09:36:47
2018-04-23 11:09:50
Newsletter: September 2012 Gardening Tips