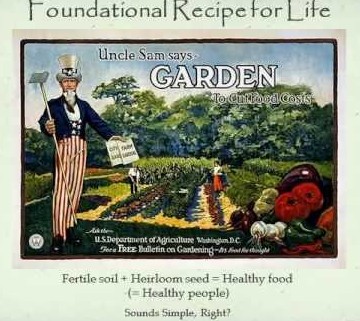 Slow Food Prescott Potluck and Fermentation Workshop
Our local Slow Food Prescott chapter held its almost-monthly meeting and potluck, along with a fermentation workshop hosted by Allison Jack, Agroecology faculty at Prescott College and Molly Beverly, Chef at Crossroads Café of Prescott College. This workshop was a reprisal of the fermentation workshop and book-signing that Sandor Katz presented on October 24th. Unfortunately, we were in Italy, tasting our way through Turin and missed his presentation and workshop.
The evening got its usual tasty Slow Food start with a potluck of home-made, home-grown or locally sourced dishes. It has been remarkable to see the growth of this chapter in the past couple of years in respect to its palate, understanding of quality ingredients and love for truly locally made foods. It is pretty common to hear of someone describing their dish as having the majority of the ingredients from their own garden, or proudly naming who grew or raised them from the area. The array of dishes from almost 40 people was inspiring! Not only was the number of people attending impressive, the quality and flavor of the dishes would be at home in a high-end restaurant or supper club. There was a fermented section, with fermented tomato paste, beets, carrots and sourdough bread all adding their unique flavors to the dining.
After dinner was finished the main event was then opened, with Allison presenting some tried and true recipes for a quick kim chee and Hungarian sauerkraut. Everyone brought assorted vegetables that they wanted to ferment, and the fun began! After a short presentation by Allison, everyone got to grating, chopping and slicing their veggies and putting them into jars to start the fermentation. People got to see some new techniques of vegetable processing, new combinations to ferment and generally had a lot of fun learning from each other.
We recorded a short video to help bring the experience and flavors to you. Enjoy!
https://underwoodgardens.com/wp-content/uploads/2014/06/slow-food-prescott-potluck-and-f.jpg
576
1024
Stephen Scott
https://underwoodgardens.com/wp-content/uploads/2018/07/TerroirSeedsNEWWebLogo3-300x69.jpg
Stephen Scott
2012-11-26 14:10:52
2016-01-03 12:16:31
Slow Food Prescott Potluck and Fermentation Workshop