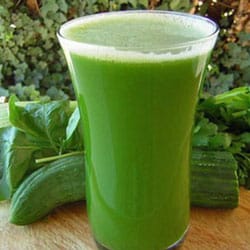 "Fat, Sick and Nearly Dead" and Your Heirloom Garden
First off, watch the trailer about this crazy Australian who comes to America and spends 60 days on a complete juice fast-
Now you're wondering- "What in the world does that have to do with my home garden?"
Surprisingly more than you think!
In "Fat, Sick and Nearly Dead", Joe Cross regained his health, lost weight and ditched a lot of prescription drugs (with his doctors approval!) by changing his diet and eating better. Specifically- eating a lot of fruits and veggies and losing the processed, packaged industrial foods that put him in that corner to begin with.
Here's where your heirloom garden comes in; right in your backyard, on your porch or balcony. It can be easily explained in one simple, overused word- nutrition. You have much more positive influence on your health with a home garden than you would think. By tending to your garden and growing just some of your own food, you will be eating much better from both a dietary and nutritional viewpoint than almost any other way.
Let's look at how this works-
Creating and maintaining biologically sustainable, healthy and fertile soil is the first step. This builds the foundation for strong, healthy, productive and disease/pest resistant plants that grow food that is not only healthy but highly delicious as well. This can be done no matter the size of the garden, all the way down to a few containers or an Earthbox.
Many folks don't stop and think about how important the soil is to the overall flavor and nutrition of the produce. In biological, sustainable agriculture a term called "Brix" is used a lot. It means the amount of plant sugars that are present in a drop of sap from the stem, leaves or fruit. The higher the Brix, the healthier the plant and the sweeter (and tastier) the veggie or fruit. Higher Brix plants also have fewer pest and disease pressures.
Very few people have tasted high Brix vegetables, and those that have remember that they tasted like no other. For example, a simple bell pepper that has a Brix of 4 will taste bland, unremarkable and somewhat bitter. Now raise that Brix reading to 12 or 16 and it will taste like an apple in its sweetness! Not only will it be sweet, but rich and complex in flavors that you have not tasted in a bell pepper before. Another example is green beans. 4 Brix green beans need some sugar before kids will eat them, yet at the 8-10 Brix level kids will go out to the garden to pick them fresh and few make it to the kitchen. Most green beans at the supermarket are in the 4-5 Brix range.
High quality seeds are the next step. They provide the next link in the chain of growing food, but are often thought of as a commodity and not very important to spend time on getting the quality needed. While it is true that great soil can grow mediocre seeds, you don't really want to go there do you? After the time spent in getting the garden planned, soil built and amended why use second-rate seeds?
The nutrient-dense, highly nutritious and delicious vegetables from your heirloom garden are the final result. Here's where all of this ties into "Fat, Sick and Nearly Dead", as Joe found that drinking juice made from several different kinds of vegetables gave him the nutritional boost to get his systems back in order, his health back and lose the weight from years of not eating right. He bought his veggies from stores, and talks a bit about buying organic instead of conventional vegetables. He had no choice in growing his vegetables, as he was traveling. If his remarkable progress is possible with store-bought produce, can you imagine what you can do with nutrient-dense vegetables that you've grown in your own soil?
I'm not talking about just growing for juicing, but eating the produce from your own garden can have a similar positive impact on your health, when grown as described above. If you have the space and can grow veggies for juicing, you will see even more beneficial results in addition to eating them.
Pretty amazing to see what benefits a home heirloom garden can have, isn't it?
Please realize that this article is not advocating eating only vegetables, only juice or not eating meat, but is looking at how we can achieve some impressive results with tools and opportunities that many of us already have. The absolute fact is that most Americans really need more vegetables in their diets with a corresponding reduction of the processed, packaged industrial foods that are all around us every day.
It is well worth watching "Fat, Sick and Nearly Dead" and visiting Joe's website- FatSickandNearlyDead.com. The movie is available through Hulu and Netflix, among others.
Just imagine- eating nutrient-dense fresh vegetables and drinking juices made from them grown in your own garden as a method of greatly improved health. Pretty radical thought, isn't it?
https://underwoodgardens.com/wp-content/uploads/2012/03/Green-JuiceWeb.jpg
250
250
Stephen Scott
https://underwoodgardens.com/wp-content/uploads/2018/07/TerroirSeedsNEWWebLogo3-300x69.jpg
Stephen Scott
2012-03-16 12:21:07
2018-09-05 18:21:39
"Fat, Sick and Nearly Dead" and Your Heirloom Garden