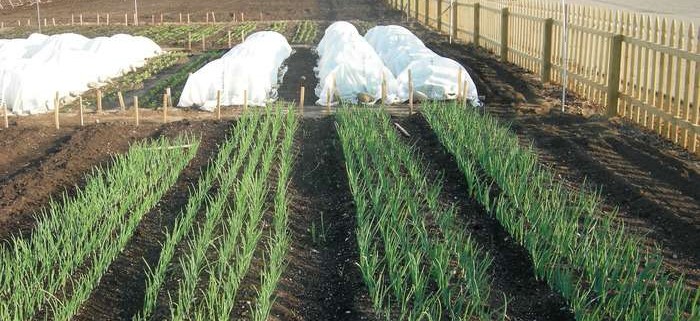 Urban Farm Grows Sustainable Food in Parking Lot
Sustainable Food Grows in Strip Mall Parking Lot
The Holland Town Center in Holland, MI is a mostly empty, struggling strip mall with an engaging, unique story. Located in what is described as a food desert – a low-income population center that has limited access to supermarkets or large grocery stores – the mall management contacted Eighth Day Farm about tearing up 1.3 acres of parking lot to grow a sustainable food garden, feeding and educating the local community from it. Produce from the farm will go to Eighth Day's CSA program, with a farm stand on the property selling directly to the local public.
As one would imagine, there were significant challenges to overcome just in getting the soil ready for planting. After stripping off the asphalt, the top 2 feet of soil were removed and replaced with quality topsoil. Irrigation had to be completely established, compost worked into the soil, fencing built, beds planned and made before planting could even be thought of. They were starting a lot further back than just vacant land.
The Holland Town Center location is much larger than their other property, allowing them to expand the amount of food they can grow and reach many more people that do not otherwise have reasonable access to fresh and healthy food. In reaching this new market segment, people will have the opportunity not only to visit the farm when buying food at the farmstand, but participate in learning how and where some of their food is grown including picking their own food. There has been incredible community interest and support in the early stages of the new project.
Strip Mall Parking Lot Torn Up to Make Way for Sustainable Urban Farm Oasis in Food Desert
https://underwoodgardens.com/wp-content/uploads/2012/08/Holland-Town-Center-Urban-Farm1.jpg
525
700
Stephen Scott
https://underwoodgardens.com/wp-content/uploads/2018/07/TerroirSeedsNEWWebLogo3-300x69.jpg
Stephen Scott
2012-08-05 13:33:29
2016-01-03 12:17:30
Urban Farm Grows Sustainable Food in Parking Lot