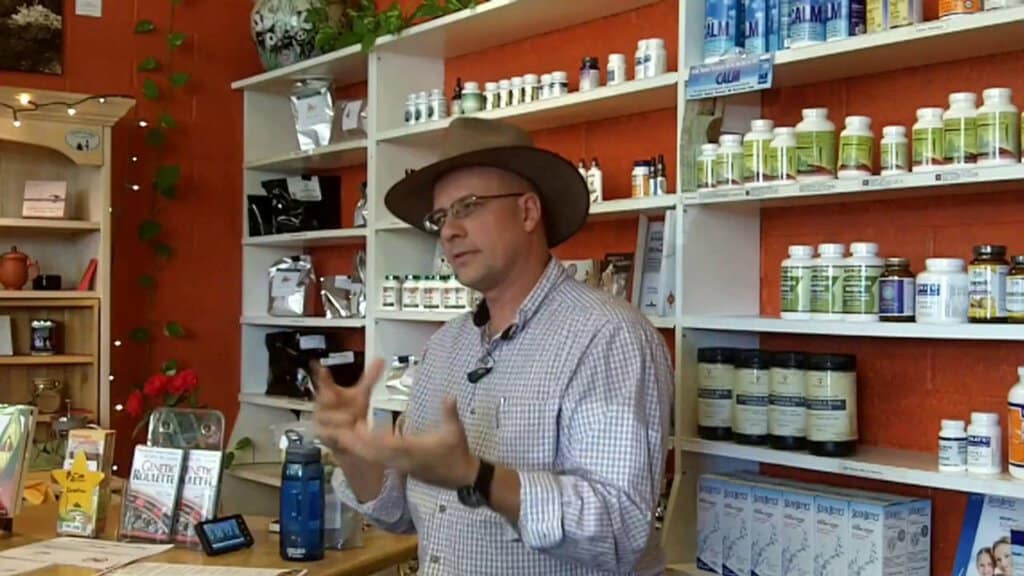 GMOs and Roundup – How They Affect People, Animals, Soil and Waterways
Stephen Scott: GMOs and Round Up – Genetic Hazards to Our Children? from The Healing Grapevine Network on Vimeo.
Here is a video presentation that I did for our local Non-GMO group that shows the dangers of not only GMO seeds but how they work with Roundup (glyphosate).
I wanted to explore the implications and relationships of Genetically Modified seeds and Roundup (glyphosate) to the health of people, animals, soil and waterways.
Show how GMOs are developed to be glyphosate tolerant, able to absorb the poison without dying. They then pass this glyphosate up the food chain, creating a multitude of chronic and acute health concerns in domestic animals as well as people.
Then, taking a larger view and examining the lifecycle of glyphosate in the soil, show how it chelates minerals and nutrients needed for life, and its effects on the lifecycles in waterways it contaminates. Explore ways to tie up glyphosate in the soil through mineralization and soil building techniques.
This is a serious concern for many, and here is some knowledge to give you an edge in dealing with it!
https://underwoodgardens.com/wp-content/uploads/2013/04/underwood-gardens.jpg
720
1280
Stephen Scott
https://underwoodgardens.com/wp-content/uploads/2018/07/TerroirSeedsNEWWebLogo3-300x69.jpg
Stephen Scott
2013-04-19 19:20:13
2015-09-23 11:18:00
GMOs and Roundup – How They Affect People, Animals, Soil and Waterways