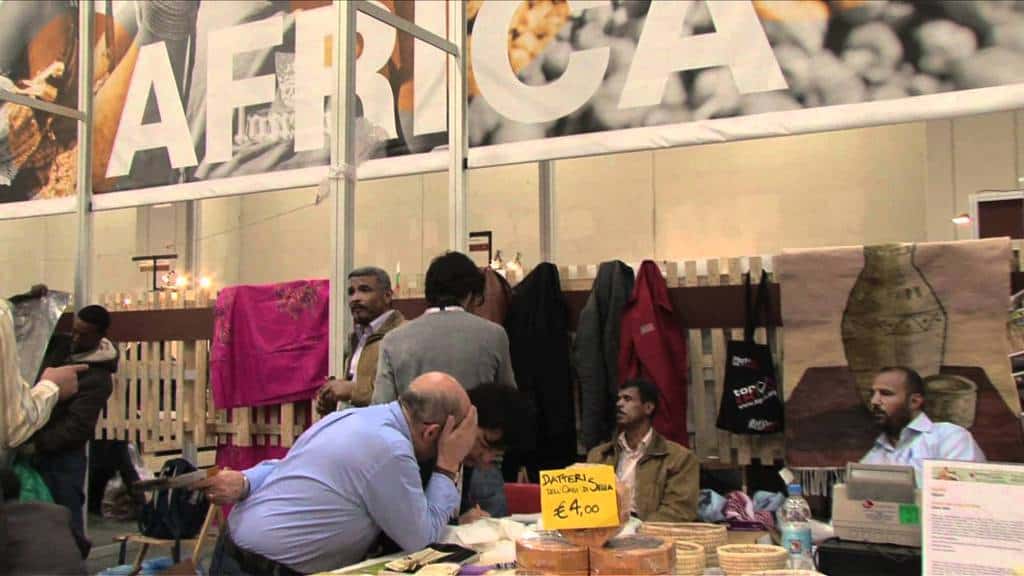 Terra Madre, Salone del Gusto and International Congress
Slow Food Terra Madre 2012
Terra Madre Salone del Gusto 2012
Here is where we will document our trip to Turin, Italy to attend Slow Food Terra Madre 2012, so watch this Topic/Category for updates. We are International Congress delegates, which is a separate conference at the end of Terra Madre for Slow Food leaders worldwide to discuss the direction of Slow Food globally. It is held every 5 years. This is the first year the International Congress is being held concurrently with Terra Madre.
We are honored to have been selected, especially as International Congress delegates. We will be meeting with local, sustainable food leaders from across the world to exchange ideas, challenges and successes and plan a way forward for a sustainable food economy based on the Slow Food precepts of "good, clean and fair". This is some truly ground-breaking, leading edge work and we are excited to be a part of it. We will be attending the full Terra Madre event before the Congress starts.
There are a couple of distinctions for this event:
Terra Madre is the place where workshops, meetings, demonstrations and panel discussions take place. There are over 100 Taste Workshops and Meet the Maker events where people are guided through regional tastings by international experts. There is also many different Theatres of Taste where chefs prepare their signature dishes in front of the audience, demonstrating their unique approaches and discussing influences. Internationally acclaimed chefs from around the world put on special Dinner Dates where they prepare their specialties for a very small group of people. You can watch a short YouTube clip of the 2009 Terra Madre.
Salone del Gusto is an international market and showcase for food communities from around the world. Three pavilions of the Lingotto Exhibition Center will be dedicated to Italy, while the adjacent Oval Olympic Arena will host producers from all five continents. Special areas will be serving Italian regional dishes, while Terra Madre cooks will be preparing ethnic specialties and street food that will highlight the diversity of gastronomic heritages from around the world. The area will host around 1,000 exhibitors from 100 countries. Arriving from Africa, North America, South America, Europe and Asia, local food producers will once again be the stars of the event, offering cheeses, cured meats, fish, breads, sweets, grains, honeys, fruits and vegetables from 50 different countries.
2012 marks the first time that Terra Madre and Salone del Gusto have been hosted in the same place and are also the first time the events are open to the public. In previous years, only Slow Food members were invited. This is also the first time that the International Congress is occurring at the same time, as it meets once every 5 years. This year will truly be a special event! There are estimates of around 200,000 people will attend one of the events, so we will be busy.
https://underwoodgardens.com/wp-content/uploads/2015/02/terra-madre-salone-del-gusto-and.jpg
576
1024
Stephen Scott
https://underwoodgardens.com/wp-content/uploads/2018/07/TerroirSeedsNEWWebLogo3-300x69.jpg
Stephen Scott
2012-10-12 08:00:17
2019-01-17 10:57:11
Terra Madre, Salone del Gusto and International Congress