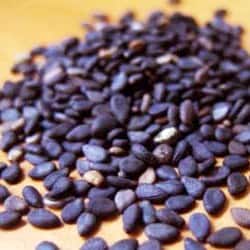 Where Did My Favorite Heirloom Seeds Go?
We often get phone calls and emails concerning a customer's favorite variety of heirloom seed and why it is not offered on the website or catalog this year. There are several reasons that items come and go. Some will be back in a year or two, while unfortunately, others will probably not return.
Every variety that we offer is grown for us and undergoes a lot of scrutiny, inspection and quality selection. Established standards are reviewed for each variety to ensure that the crop is growing true to type, both in physical characteristics and fruit production. We look at many more things than just the fruit production, however.
Other characteristics such as germination time, leaf shape, blossom color and appearance, specific fruit shape, color and of course flavor all play a part in the selection process. If a variety does not meet our standards, it is pulled and put into the selection process, meaning it will be grown out, with each plant being hand inspected and selected for the physical characteristics, traits, and flavors that distinguish that particular heirloom variety. This selection process can take anywhere from 2 to 10 years. If it is determined that the selection process will take too long or does not have a good chance of success, a new source of seed is needed.
Other varieties require a multiple year grow out period to produce seed, such as the brassicas like cabbage, kale, broccoli and Brussels sprouts. The coconut geranium is very labor intensive to clean, as the seed is difficult to separate from the pod. Another example is the Cherokee Sweet Mint, which has been grown out for 2 1/2 years now. It has taken this long to produce a very small commercial quantity of seed for sale.
Something else we examine is sales history. If a variety is not a good seller, with a low sales volume, we may remove the item for a year or so and then reintroduce it. It is extremely difficult to keep fresh seed stock for such low volumes, as it is hard for growers to produce genetically viable seed in very small quantities, especially tomatoes and peppers. To prevent a genetic bottleneck, and the loss of desirable characteristics, a minimum population of a variety must be planted.
Some items just don't meet our quality standards, or we find that they have too much genetic drift to enable a successful selection process in less than 10 years. In these cases we will usually try to find a variety with similar traits and characteristics to replace it.
When we remove an item or a variety, we try to replace them with new offerings. Sometimes we offer similar, but different varieties. Other times we will offer a new, never offered variety such as cauliflower. We're constantly searching to find and offer really unique items not seen elsewhere, such as licorice. Some of the hard to find items that we do find are a bit more challenging to grow from seed, but with some patience can be done. A couple of examples are rosemary and lavender. Both of these have low germination rates, and a long germination period. The scent and flavor are well worth the time and effort required to grow them from seed!
A different example is corn, which is becoming increasingly hard to find due to GMO and hybrid contamination or cross pollination. We're working with several different sources of heirloom, Open-pollinated corn to ensure a healthy, viable seed stock.
A few final reasons that we may not offer seed from year to year are crop failures, not enough seed produced to be able to sell, or damage to seed after harvesting or in shipment.
As you can see, there are many different reasons that an heirloom seed variety doesn't reappear in the catalog or web site for the next year. We would rather remove the seed from sale then offer an older, out of date, lesser quality seed. This way you are assured of the highest quality, freshest seed possible.
https://underwoodgardens.com/wp-content/uploads/2012/01/Black-Seed-Sesame1.jpg
250
250
Stephen Scott
https://underwoodgardens.com/wp-content/uploads/2018/07/TerroirSeedsNEWWebLogo3-300x69.jpg
Stephen Scott
2012-01-04 14:05:30
2015-09-23 17:59:15
Where Did My Favorite Heirloom Seeds Go?