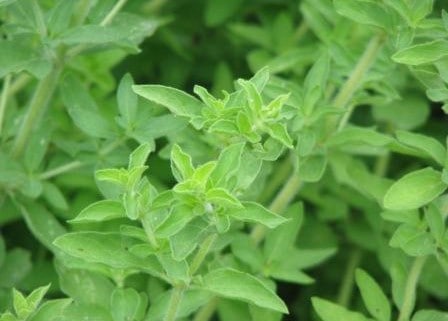 Heirloom Oregano: A Culinary Herb in a League All its Own
A fast growing herb, oregano serves many purposes beyond the kitchen counter
Related to mint (but nowhere near as sweet), oregano is a popular herb found throughout Italian, Greek, and Mexican cuisines. Whereas Greek oregano is very strong and slightly bitter with a clove-like afterbite, Mexican oregano is almost all bitter, and can be almost tongue numbing. Oregano is great with anything involving tomatoes, and goes very well with savory dishes like eggs and roasted meats.
How to Grow:
Because it loves warm climate and direct sunlight, you want to plant your oregano only when you are sure the last frost has passed. It only takes a week-and-a-half to germinate, with the leaves ready for harvest after six. Since compost and manure have a tendency to adversely affect the final flavor of the leaves, it is best to plant the seeds (or transplants) fifteen inches apart in loose, moist soil and cover with mulch to combat weeds. Because it is drought tolerant, as long as you water it periodically, the plant will take care of itself.
Non-Culinary Uses:
Oregano can be used as a border for many gardens and walkways. It is a perennial and will
grow back each year. Many people enjoy its aromatic fragrance. Due to its high levels of an antiseptic called carvacrol (also responsible for its 'pizza-like' flavor), oregano acts as a bacterial inhibitor and an effective first-aid treatment for insect, spider, and even snake bites.
Culinary Uses:
Oregano is often used in many soups and pasta sauces. However, oregano is most widely recognized as the "special herb" which turns bland pizza sauce into real pizza sauce. You can make your own pizza sauce following the simple recipe below.
Ingredients Needed:
1 32 oz can of plain crushed tomatoes
1 8 oz. can of tomato paste
½ teaspoon of dried crushed oregano (Either True Greek or Sweet Marjoram will work well).
2 Tablespoons extra virgin olive oil
2 cloves minced garlic
¼ cup water
In a medium saucepan, heat the olive oil over medium heat.
Add the garlic and simmer over low heat for 2 minutes.
Add in the rest of the ingredients and mix well.
Simmer over low heat for 20 to 30 minutes.
Author Credits: Elizabeth Trementozzi Krause publishes her own Italian cooking website,
www.simpleitaliancooking.com where she features more Italian recipes. She enjoys spending her time cooking and drinking espresso with friends and family. She and her husband love eating pizza with a dish of pasta on the side along with a nice green salad. She offers a newsletter each week featuring new recipes and tips.
https://underwoodgardens.com/wp-content/uploads/2010/03/Greek-Oregano21.jpg
336
448
Stephen Scott
https://underwoodgardens.com/wp-content/uploads/2018/07/TerroirSeedsNEWWebLogo3-300x69.jpg
Stephen Scott
2010-03-31 17:24:31
2015-11-01 18:53:32
Heirloom Oregano: A Culinary Herb in a League All its Own