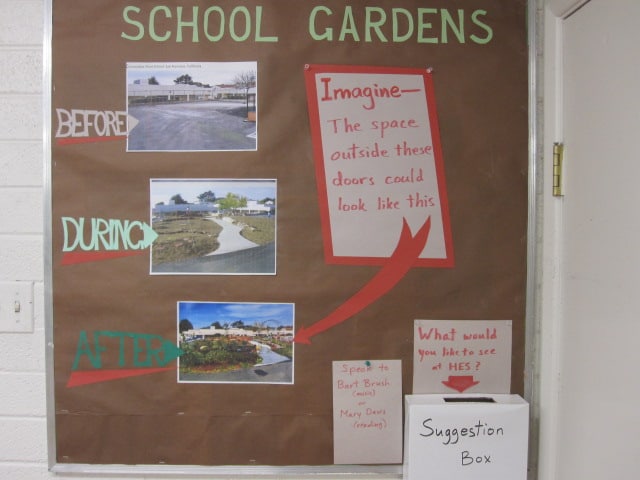 Why School Gardens Matter
NYC School Garden
Starting small, sophisticated New York City school kids are reconnecting with their food. From a small rooftop school garden that has grown into a 1/10 acre lot, Columbia Secondary School kids are eagerly spending time working, weeding and growing in the garden. The garden is proving its sustainable concepts in not only education and gardening, but life skills and social lessons that present themselves in the most unhurried and real ways, sometimes without the students realizing the enormity of the education they are receiving every day.
The students started with a neglected lot, clearing, weeding, planning and constructing the garden long before the first seed was sown. Building their soil with a compost project that they designed themselves, they are seeing success with the garden producing fresh vegetables that supply Garden to Cafe lunches in the school. The careful use of observations and expected harvest dates help drive the garden planning and succession planting that moves the school garden forward. Business plans are created to help maximize the Thanksgiving herb sales fundraising event. Leadership skill, teamwork lessons, community engagement and food and garden activism are all being ingrained into the fibers of these budding student gardeners. These lessons, learned in a natural and involved way while engaged in the garden will have life-long benefits that will continue to enrich the students lives long after they are adults in this complex and connected world.
These young people are our future. They will make critically important decisions to their own lives and others as they grow and make their way through life. I can't help but be encouraged when I learn of these school garden programs, and all that they are doing to prepare young people to make a profound and lasting connection to the world through the simple act of gardening and growing food. This is one of the major reasons we support school and community gardens through our Membership Program, where seeds, advice and knowledge are given to help further these experiences and lessons.
Why School Gardens Matter
https://underwoodgardens.com/wp-content/uploads/2014/02/musicandgarden-9-23-13-002-2.jpg
480
640
Stephen Scott
https://underwoodgardens.com/wp-content/uploads/2018/07/TerroirSeedsNEWWebLogo3-300x69.jpg
Stephen Scott
2012-08-21 08:35:36
2020-02-12 11:38:31
Why School Gardens Matter